155 Mother's Day Quotes To Express Your Love
Take a look at these beautiful mother's day quotes to express your love and gratitude towards your mom.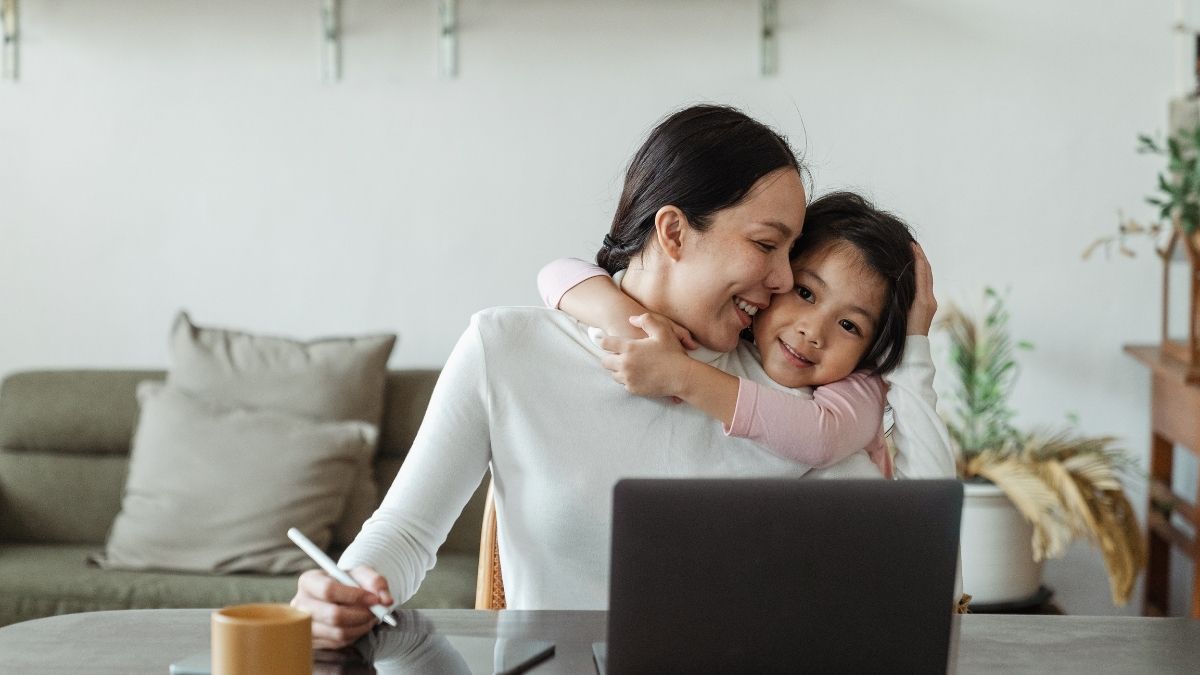 Mother's Day is just around the corner. To some, it's a celebration of life, nurturing and love. To others, it's an opportunity to get flowers or chocolate and to say thank you for all the unconditional love they have been blessed with over a lifetime.
There are numerous ways to give your mom a memorable gift and make her feel special, such as purchasing gifts for her or writing her a poem, but nothing beats a sweet quote from your little or grown-up heart!
Yes, you can use these quotes to show your love and respect for your mother on this special day. You can also use them to inspire and motivate someone close to you.
Short And Sweet Mother's Day Quotes
You don't need to compose an essay to show your love for your mother. These beautiful words will make her mother's day card extra special. Or use the quotes below to create your own unique message.
Then give her a thoughtful present or a personalized photo album. Sometimes the simplest messages express the deepest feelings of gratitude to your mother.
Is your mother recognized for her wit? This year's Mother's Day card or present should make her grin and chuckle. These amusing quotes are great for all moms because they are about real-life circumstances and their resilience as a mother.
She'll love the funny remarks on being a mom and the special bond between moms and their kids.
Inspirational Mother's Day Quotes
Sometimes all a mother needs is a little bit of encouragement. Encourage her by expressing how much she means to you. These inspiring Mother's Day quotes would look excellent on home decor that she may use to constantly be reminded of what's most important in life.
These Mother's Day quotes talk about how important she is to her family. How she helps, teaches, and encourages each member every day.
Heart Touching Mother's Day Quotes
These lovely quotes can show your mother how much you admire and respect her. Don't forget to tell her how much you appreciate her daily efforts on behalf of the whole family.
Remind her of your affection with a flower bouquet or a note. With a photo of the whole family, these quotes will be touching and beautiful!
Mother's Day Quotes For Mom
Our mothers are our heroes and greatest pillars of support, but we rarely express our appreciation. Now is the ideal opportunity to personalize a photo book, wall art, or gift.
To celebrate your mother's day, send her these lovely thoughts on motherhood, whether she's new to the role or has raised children for a lifetime.
Mother's Day Quotes For Grandma
We love our grandmothers dearly. This year, honor your grandmother as much as you honor your mother. After all, she has passed on her mothering skills to several generations.  
These quotes from her grandchildren, children, and children-in-law will show her how much she is loved.
Mother's Day Quotes For An Aunt
Many aunts act as second mothers and confidantes. In a letter to your cherished aunt, use one of these touching quotes. She'll adore the effort you put into showing her you care.
Add these lines to a personalized Mother's Day card to honor her as an aunt and your special bond.
Mother's Day Quotes For A Sister
Our mommy sisters deserve to hear how fantastic they are as sisters, friends, and mothers. Tell her how much you admire her with one of these encouraging messages. And as an added treat, include a box of chocolates, flowers, or a nice present.
Mother's Day Quotes For A Friend
Our friends are a fantastic source of support. Let your friend know how much you admire her as a mother by sending one of these messages. Alternately, use the quotes to generate a unique and meaningful message.
Mother's Day Quotes For Moms In Heaven
You loved your mother very much, and now that she is no longer with you, you feel quite lonely. We completely understand this feeling.
That's why I believe that these Mother's Day Quotes in Heaven will allow you to honor her and convey your absolute affection for her. while hoping it brings you peace and comfort as well.
Mother's Day Quotes From Son
Celebrate the life and motherhood of your mother with the best Happy Mother's Day Quotes from Son in the collection below.
Mothers Day Quotes From Daughter
Don't forget the perfect Mother's Day gift to match the sentiments! Show your mom what a fantastic first best friend she is with these messages. These messages will not only inspire her but also make her feel great about raising her darling daughter.
Mother's Day Quotes From Husband
Looking for the perfect Mother's Day message for your partner? Take a look at the messages below. These Mother's Day messages are a great way to tell her how much she means to you and how well she has done parenting your children. 
… Remembering a mother's love on the day dedicated to honoring it is important. Honoring her by remembering her is even more important.
We hope that these Mother's Day quotes will do a great job of summing up your feelings toward your mom, and will hopefully make her feel well-appreciated and loved on Mother's Day.
Happy Mother's Day to all the wonderful mothers out there. Be sure to show her your love, respect, and gratitude this holiday!
Want more great quotes? Check out…