Happy Anniversary Quotes And Wishes To Brighten Your Day
If your anniversary is approaching, show your sweetheart some extra love with one of our 257 happy anniversary quotes.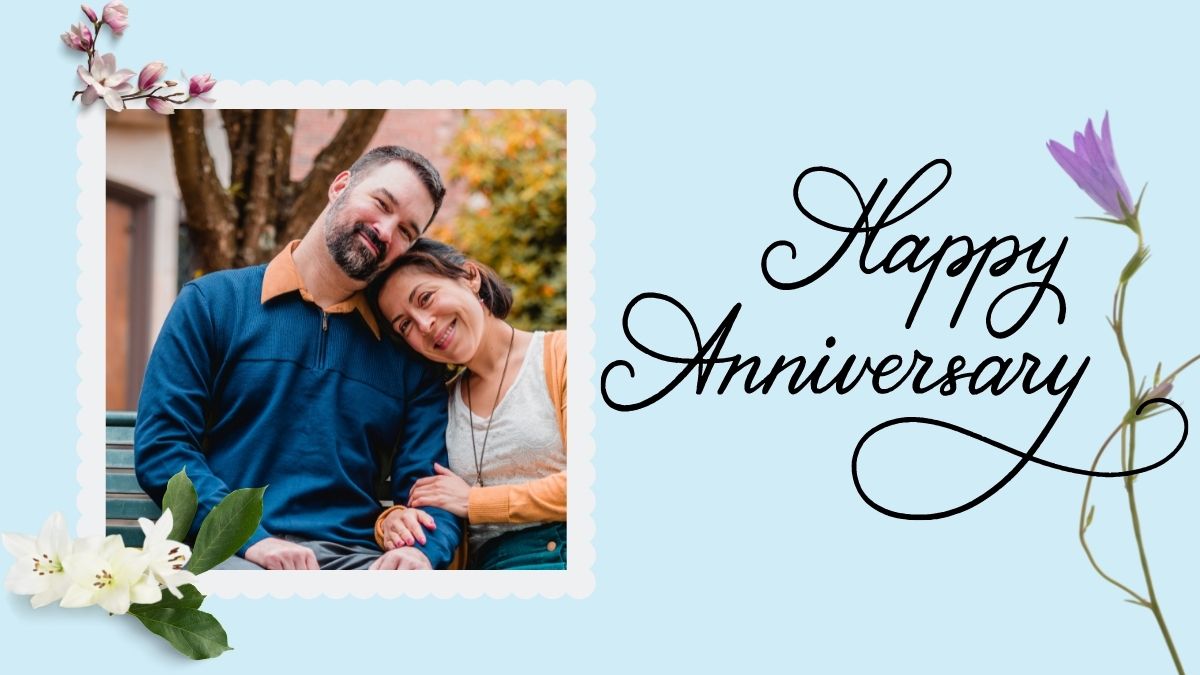 No matter whether you've been dating for a few years or married for a decade, an anniversary is something to celebrate. It's a memorable day in your lives since it commemorates your decision to spend the rest of your life together.
From sweet to funny, every partner has a distinct style of revealing their love. Between the many remarkable occasions for couples—where they met, their very own first date, their very own first kiss—their wedding rises to the top.
Every season with your spouse brings new recollections and accomplishments. Your anniversary is a perfect time to celebrate the things you adore most about the other person.
Allow yourself some time to organize your thoughts because you'll want your written words to represent these emotions. Some happy anniversary quotes will help you put your thoughts into words.
Whether you're looking for a quote for your husband, wife, girlfriend, boyfriend, or significant other, these 275 quotes will inspire your love for many more anniversaries to come.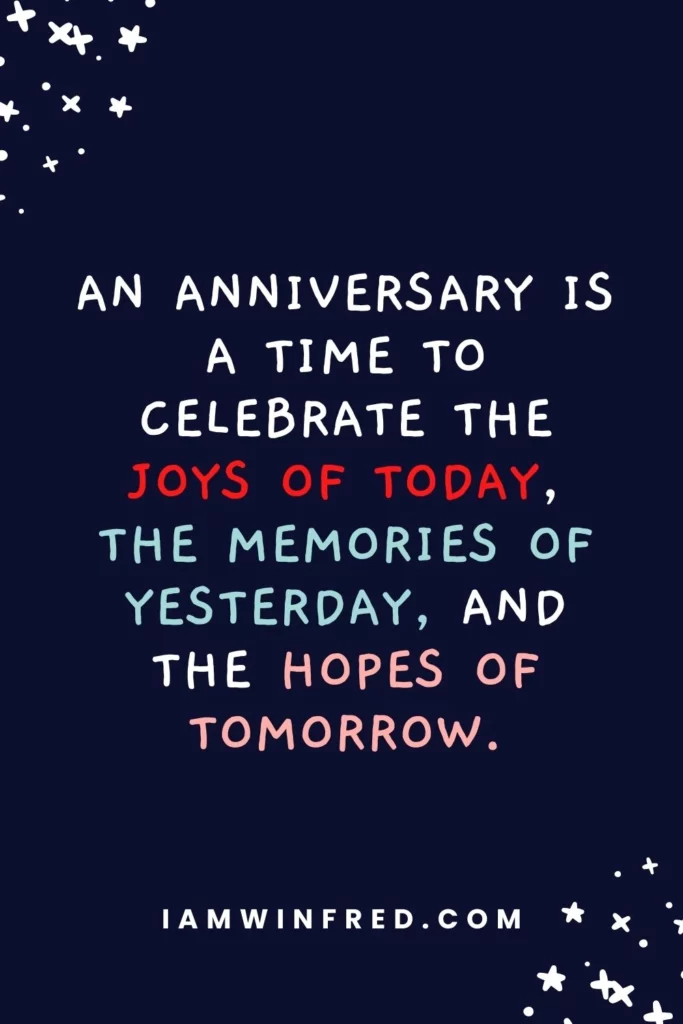 An anniversary is a time to celebrate the joys of today, the memories of yesterday, and the hopes of tomorrow.
The minute I heard my first love story I started looking for you, not knowing how blind that was. Lovers don't finally meet somewhere. They're in each other all along.
Love is a symbol of eternity. It wipes out all sense of time, destroying all memory of a beginning and all fear of an end.
When the one man loves the one woman and the one woman loves the one man, the very angels desert heaven and come and sit in that house and sing for joy.
The best love is the kind that awakens the soul; that makes us reach for more, that plants the fire in our hearts and brings peace to our minds. That's what I hope to give you forever.
I have great hopes that we shall love each other all our lives as much as if we had never married at all.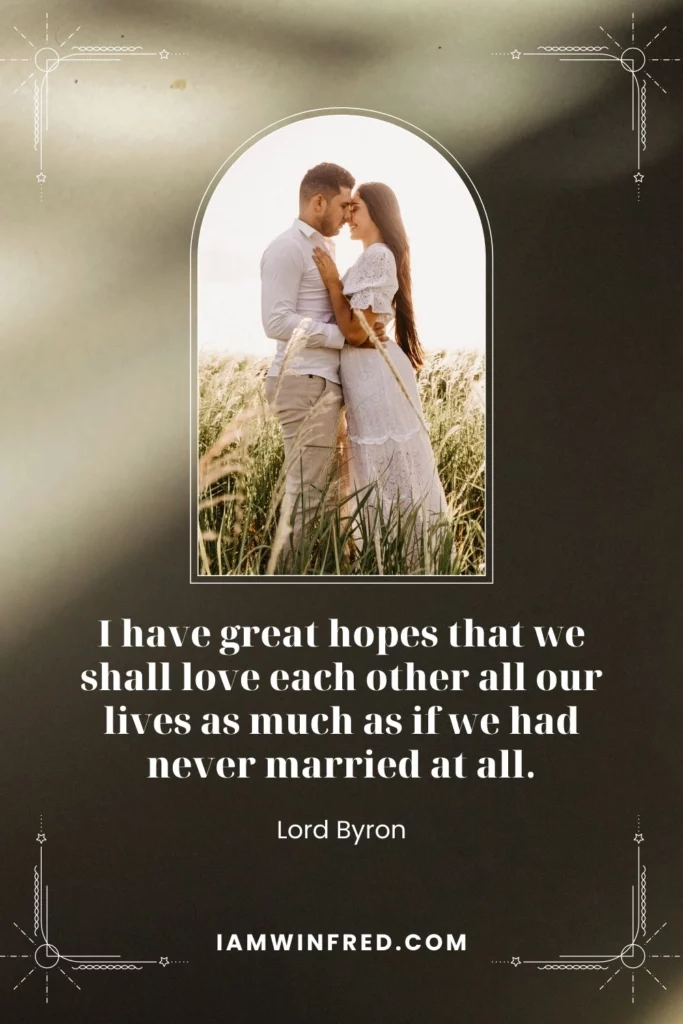 Life has taught us that love does not consist in gazing at each other but in looking outward together in the same direction.
In all the world, there is no heart for me like yours. In all the world, there is no love for you like mine.
It's easy to understand love at first sight, but how do we explain love after two people have been looking at each other for years?
In a time when nothing is more certain than change, the commitment of two people to one another has become difficult and rare. Yet, by its scarcity, the beauty and value of this exchange have only been enhanced.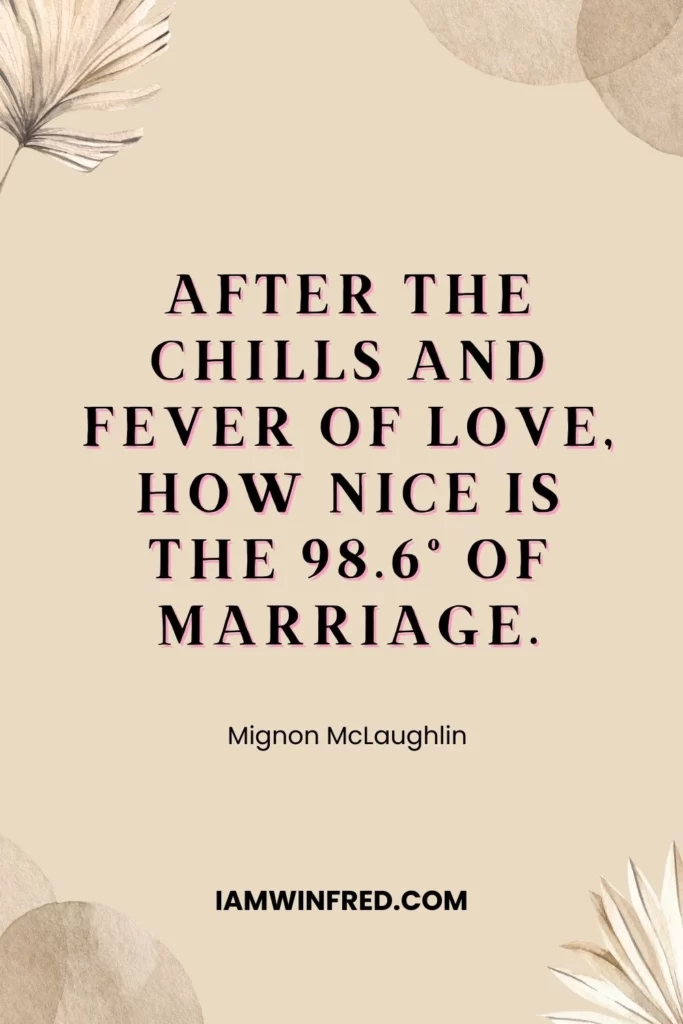 After the chills and fever of love, how nice is the 98.6º of marriage.
The older I get, the less time I want to spend with the part of the human race that didn't marry me.
English Law prohibits a man from marrying his mother-in-law. This is our idea of useless legislation.
Without love, what are we worth? Eighty-nine cents! Eighty-nine cents worth of chemicals walking around lonely.
Matrimony is a process by which a grocer acquired an account the florist had.
In case you ever foolishly forget: I am not thinking of you.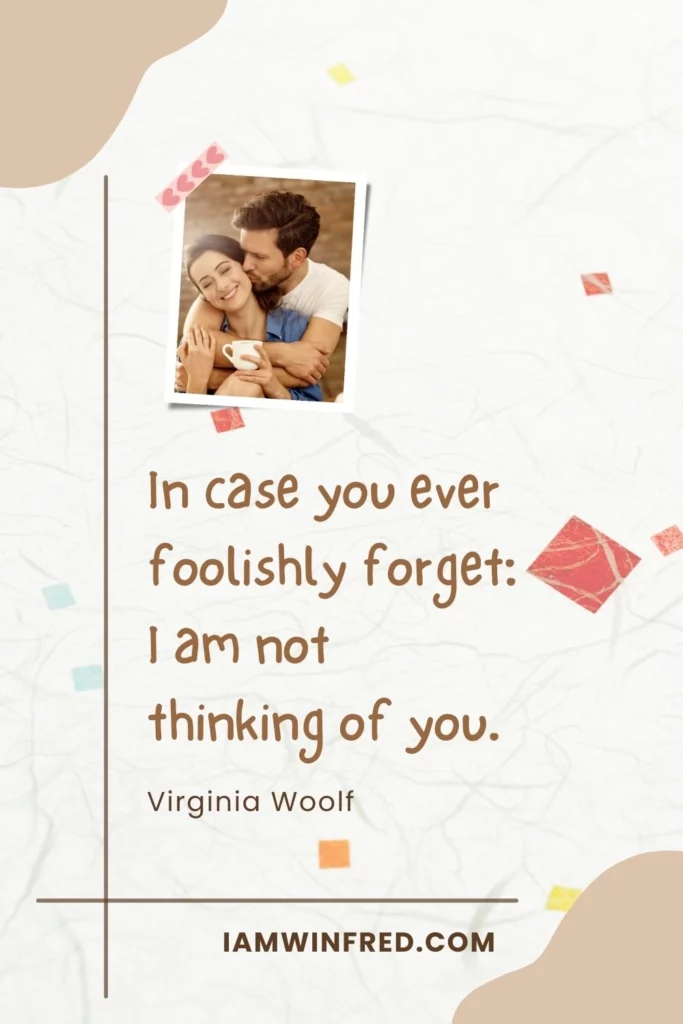 I know that marriage is a legal and religious alliance entered into by a man who can't sleep with the window shut and a woman who can't sleep with the window open.
We have the greatest pre-nuptial agreement in the world. It's called love.
For a marriage to be a success, every woman and every man should have her and his own bathroom. The end.
I'm in love with you, and I'm not in the business of denying myself the simple pleasure of saying true things.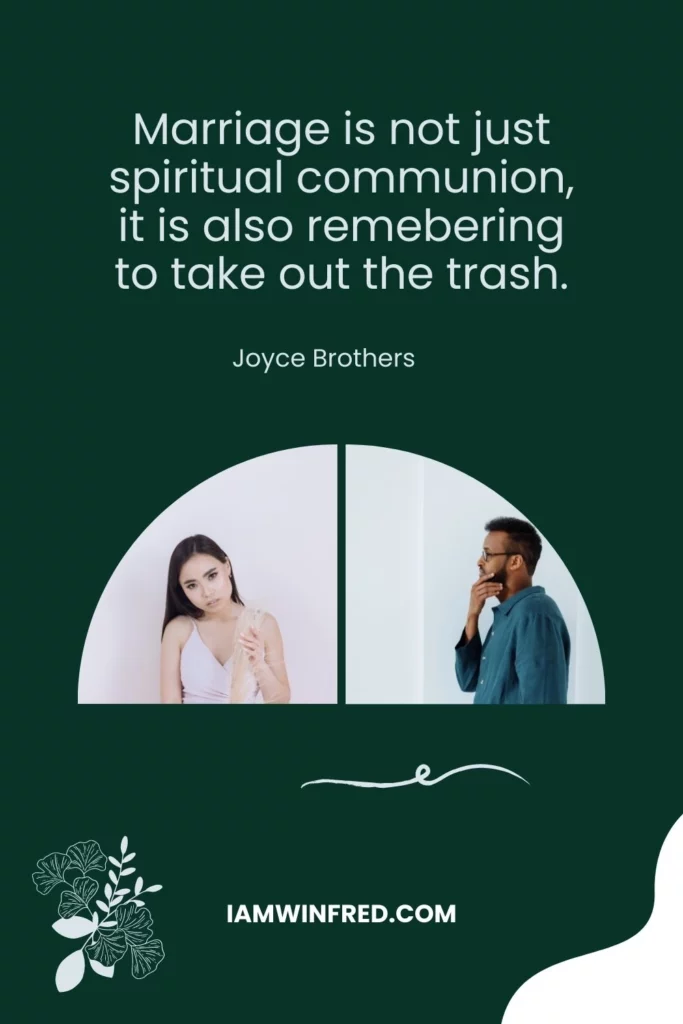 Marriage is not just spiritual communion, it is also remembering to take out the trash.
It's so great to find that one special person you want to annoy for the rest of your life.
The sum which two married people owe to one another defies calculation. It is an infinite debt, which can only be discharged through eternity.
Marrying for love may be a bit risky, but it is so honest that God can't help but smile on it.
Spouse: someone who'll stand by you through all the trouble you wouldn't have had if you'd stayed single.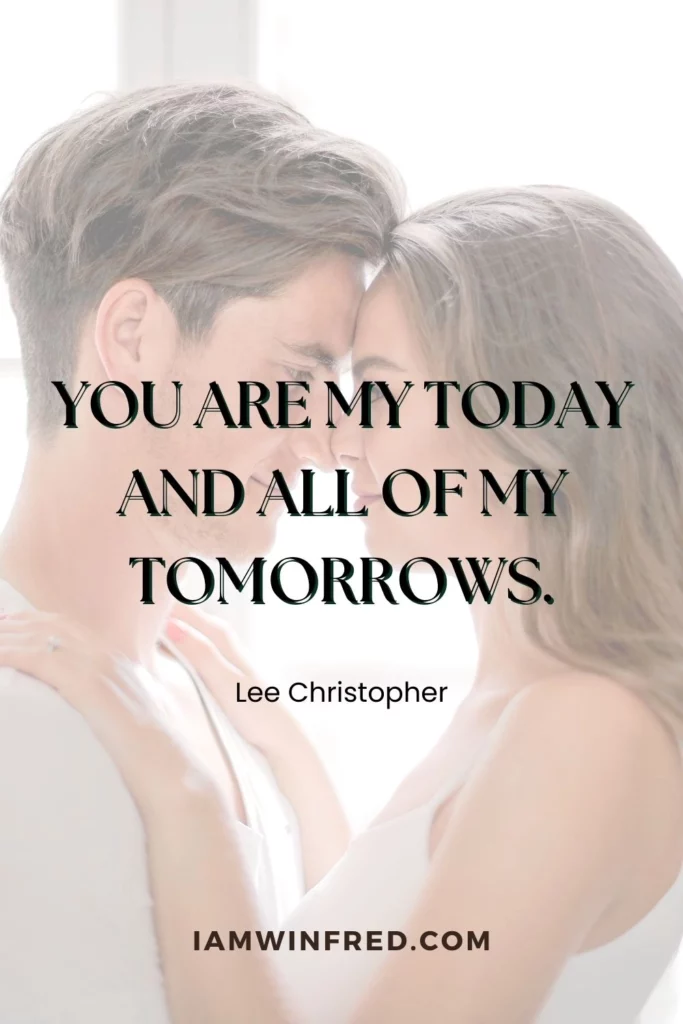 You are my today and all of my tomorrows.
In a sea of people, my eyes will always search for you.
I'm much more me when I'm with you.
One should believe in marriage as in the immortality of the soul.
If marriage were outlawed, only outlaws would have in-laws.
Loved you yesterday, love you still, always have, always will.
If I know what love is, it is because of you.
Whatever our souls are made of, his and mine are the same.
I love you more than my own skin.
Are we not like two volumes of one book.
All that you are is all that I'll ever need.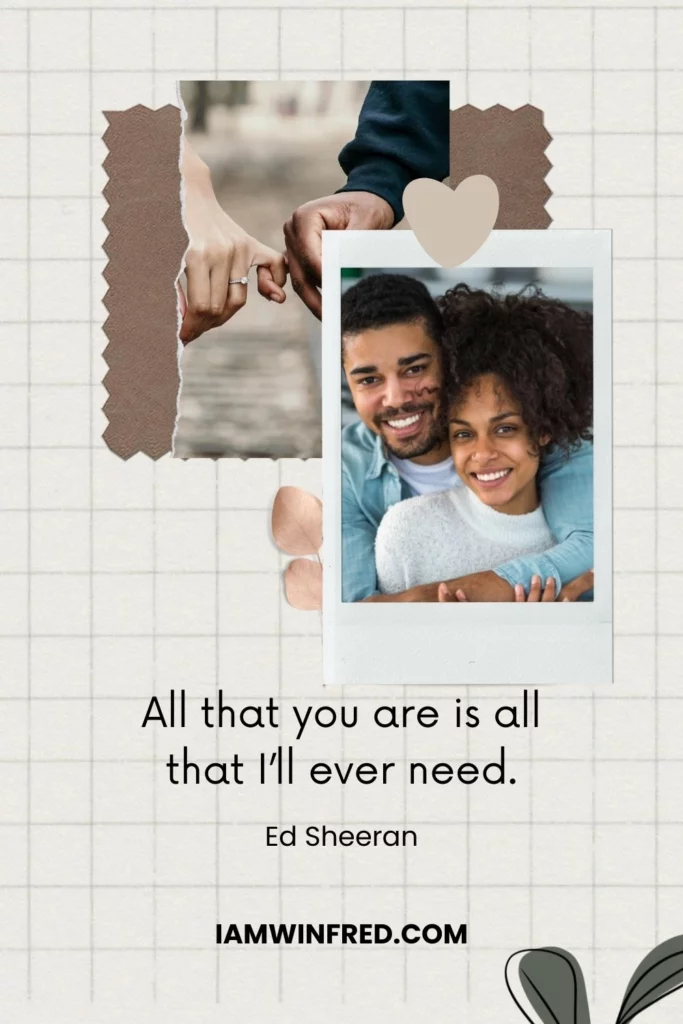 I'll love you even when you're old and wrinkly.
We loved with a love that was more than love.
We may not have it all together but together we have it all.
Hold my hand and I'll go anywhere with you.
Love is like wine it gets better with time.
I will always have a thing for you.
Trip over love, you can get up. Fall in love and you fall forever.
Remember that I love you.
Every love story is beautiful but ours is my favorite.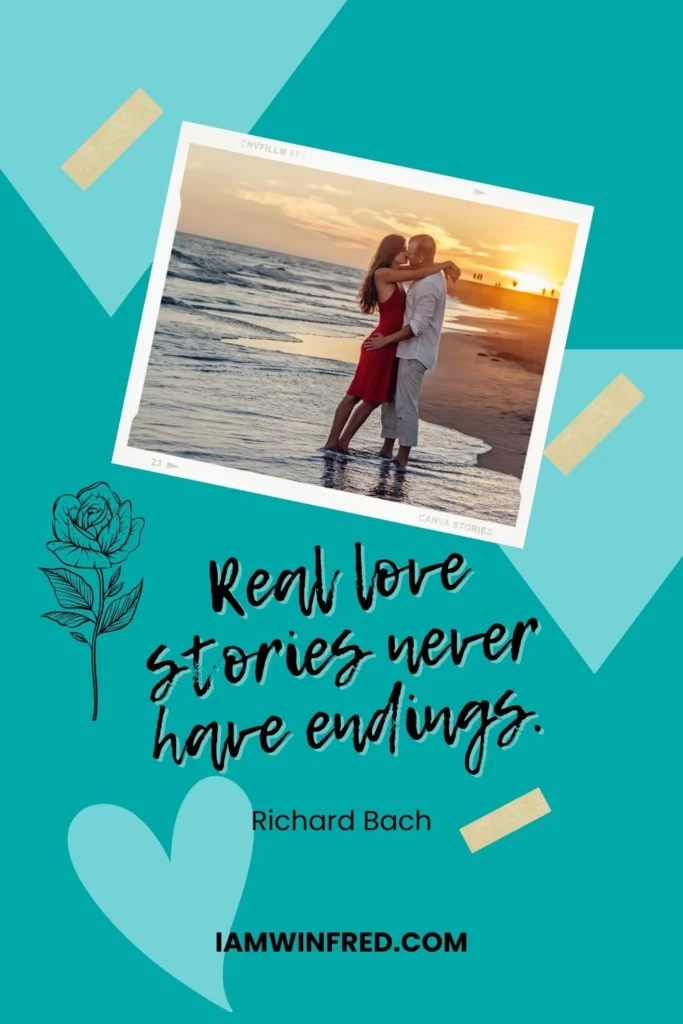 Real love stories never have endings.
So, I love you because the entire universe conspired to help me find you.
If equal affection cannot be, let the more loving one be me.
Love puts the fun in together, the sad in apart, and the joy in a heart.
Love is not singular except in syllable.
I have found the one whom my soul loves.
To love at all is to be vulnerable.
I want you for always … days, years, eternities.
Sometimes you get lucky and find a soul that grooves with yours.
The highest happiness on earth is marriage.
You're still my everything.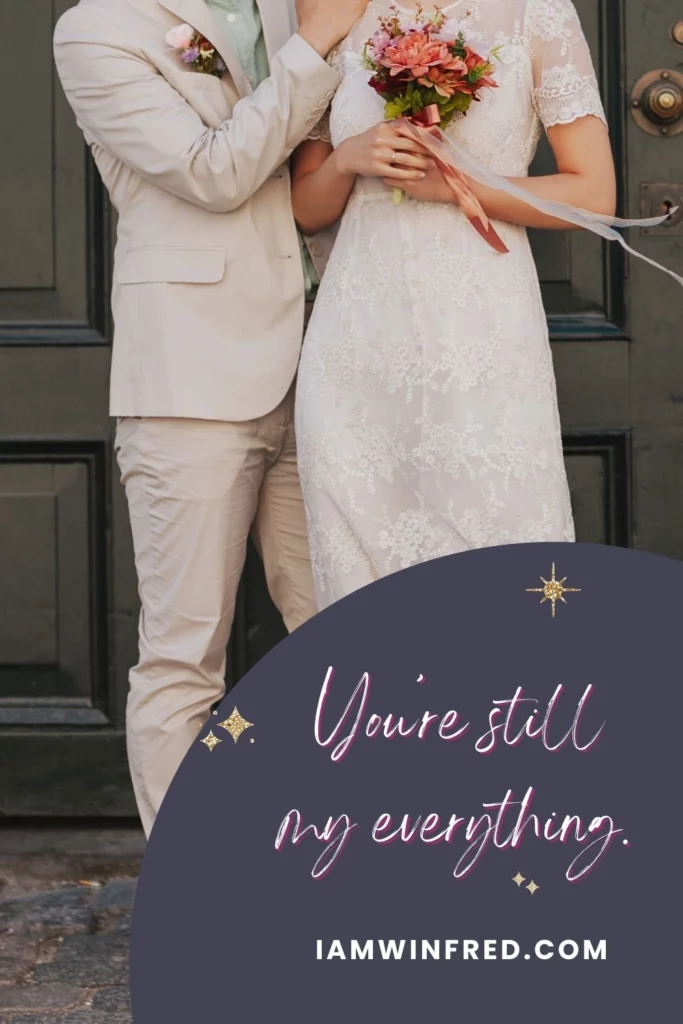 Life is a journey, and love is what makes that journey worthwhile.
I love you forever, not maybe. You are my one true love.
Anyone can catch your eye, but it takes someone special to catch your heart.
True love stories never have endings.
Wedding Anniversary Quotes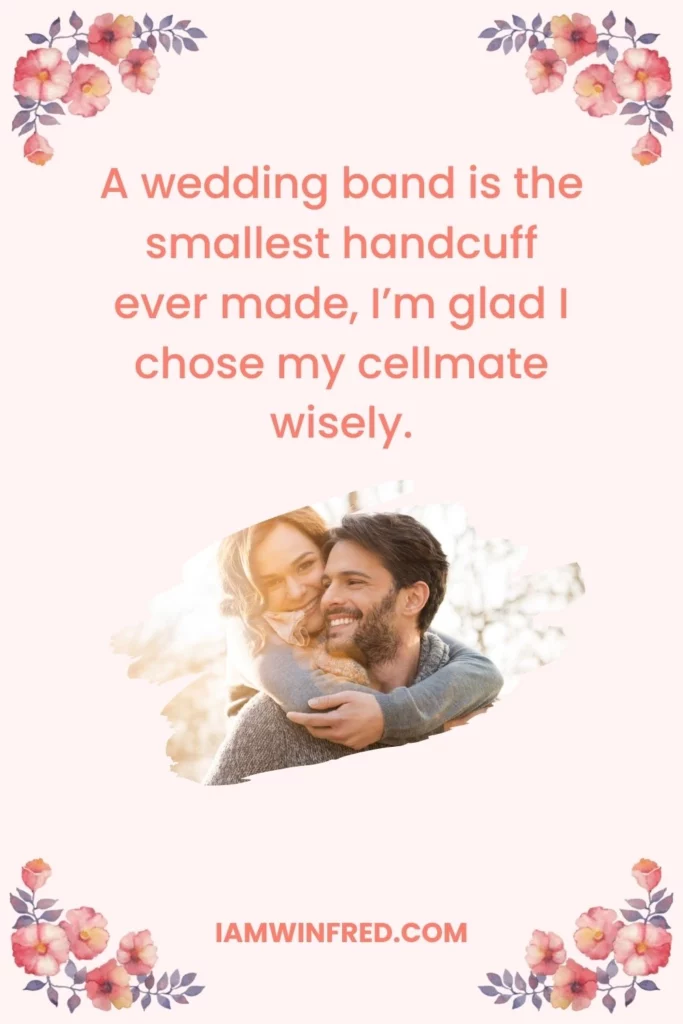 A wedding band is the smallest handcuff ever made, I'm glad I chose my cellmate wisely.
So swiftly have the years sped by Since our hearts were young and gay, That it is hard to realize, Even though our hair is gray, That it was fifty years ago when we took that sacred vow To cherish and love each other; And we have from then till now.
On our anniversary, I want you to know how much I've enjoyed annoying you all this time & how excited I am to keep doing so in the future.
Our wedding was many years ago. The celebration continues to this day.
If you live to be a hundred, I want to live to be a hundred minus one day so I never have to live without you.
Success in marriage does not come merely through finding the right mate, but through being the right mate.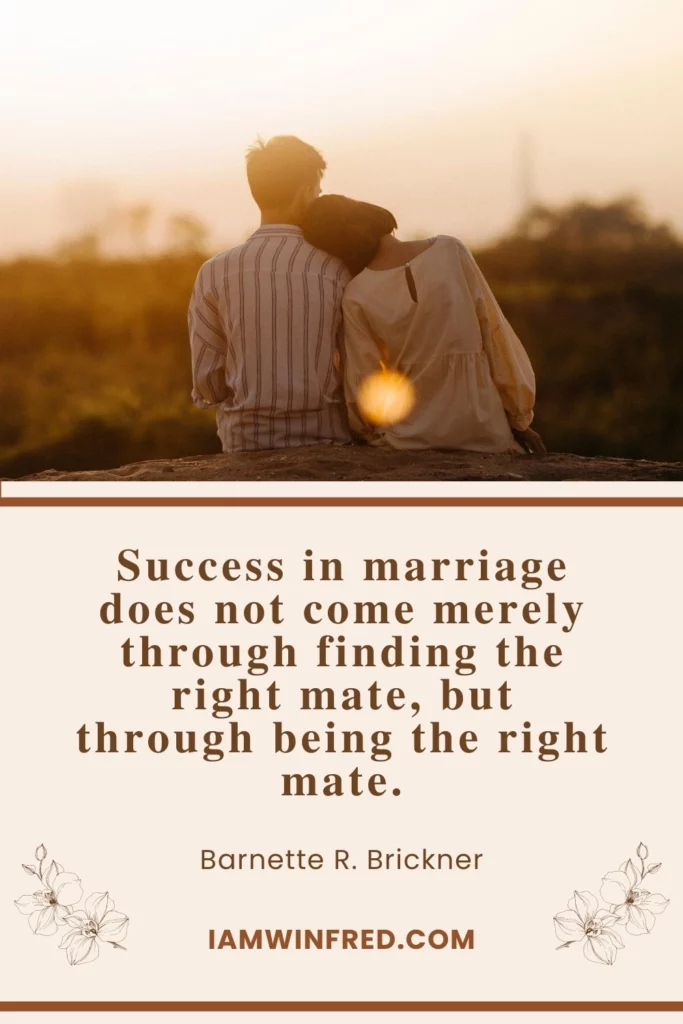 Twenty-five years of happiness known. A very long time, yet so quickly it's flown! It's nice to remember the good times we've had, and leave in the past any things that were bad.
To keep your marriage brimming, With love in the loving cup, Whenever you're wrong, admit it; Whenever you're right, shut up.
To keep the fire burning brightly there's one easy rule: Keep the two logs together, near enough to keep each other warm and far enough apart — about a finger's breadth — for breathing room. Good fire, good marriage, same rule.
I will spend an eternity loving you, caring for you, respecting you, showing you every day that I hold you as high as the stars.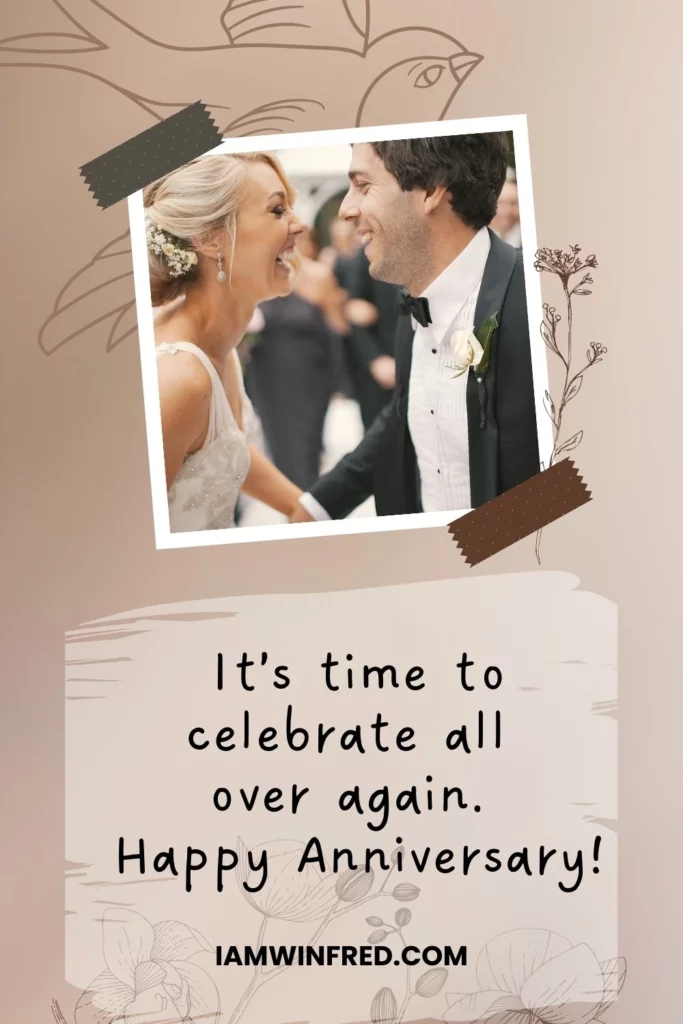 It's time to celebrate all over again. Happy Anniversary!
Let us be grateful to people who make us happy, they are the charming gardeners who make our souls blossom.
Skip the dress and tux, and enjoy some cake in the comfort of each other's company. Happy Anniversary!
All marriages are happy. It's the living together afterward that causes all the trouble.
A happy marriage is a long conversation that always seems too short.
Here's to another love-filled year together. Happy Anniversary!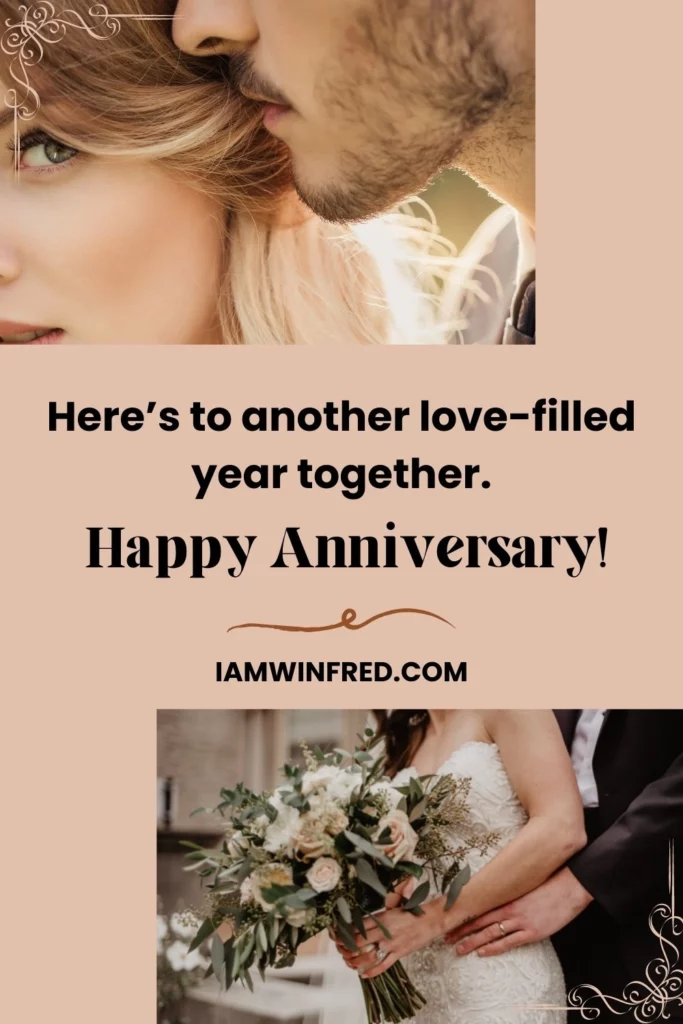 What a happy and holy fashion it is that those who love one another should rest on the same pillow.
When I look at you, my dear – it doesn't seem like you've aged. To me, you're just as beautiful as the day we became engaged. Happy anniversary.
A happy marriage is the union of two good forgivers.
If two stand shoulder to shoulder against the gods, Happy together, the gods themselves are helpless Against them while they stand so.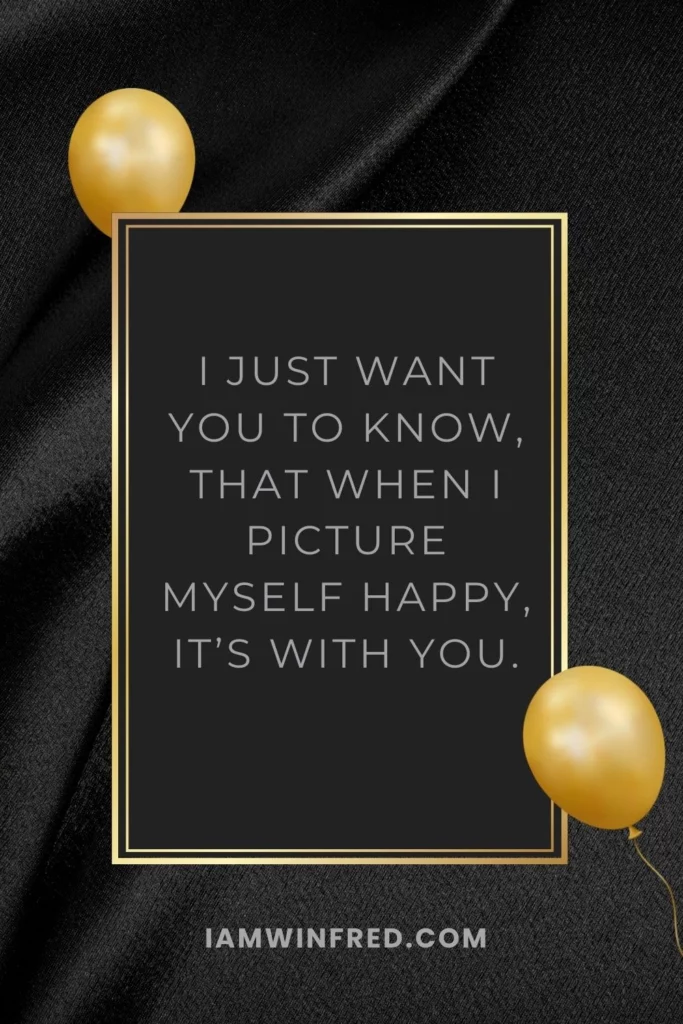 I just want you to know, that when I picture myself happy, it's with you.
Best wishes to the best couple I know. Happy Anniversary!
Dos. Deux. Duo. However you say it, this day is about you two! Happy Anniversary!
Happy and thrice happy are those who enjoy an uninterrupted union, and whose love, unbroken by any sour complaints, shall not dissolve until the last day of their existence.
Every day, continue to love each other more and more. Happy Anniversary!
Love one another and you will be happy. It's as simple and as difficult as that.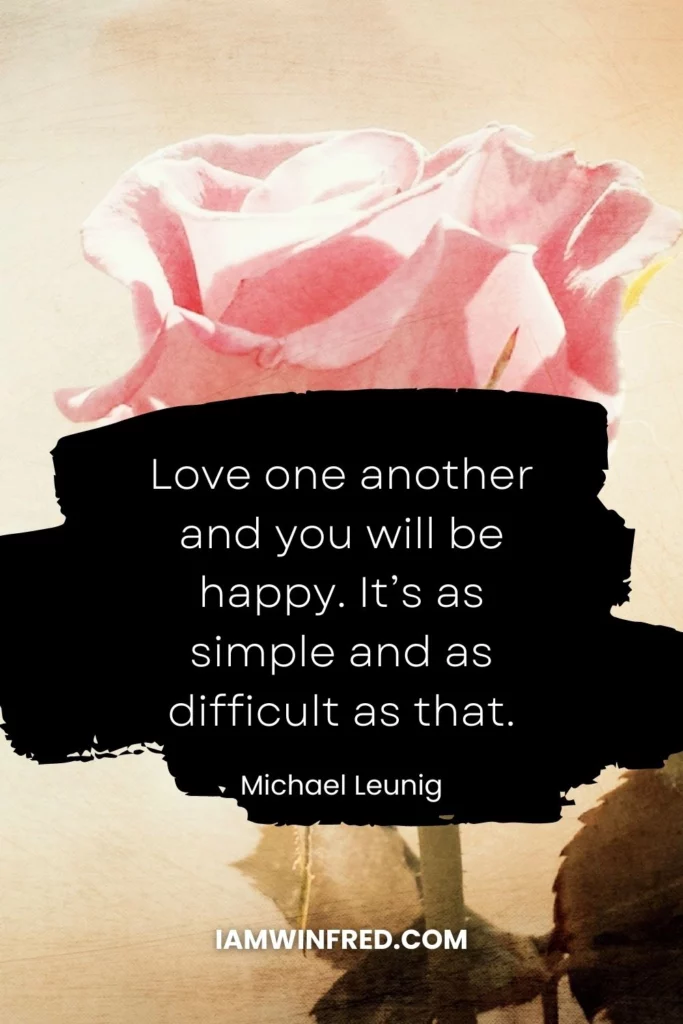 Here's wishing you another year of true love. Happy Anniversary!
Warm wishes to you on your marriage milestone. Happy Anniversary!
This special day is reserved just for you. Happy Anniversary!
Cheers to your special day. Happy Anniversary!
Thank you for your positive attitude and hard work.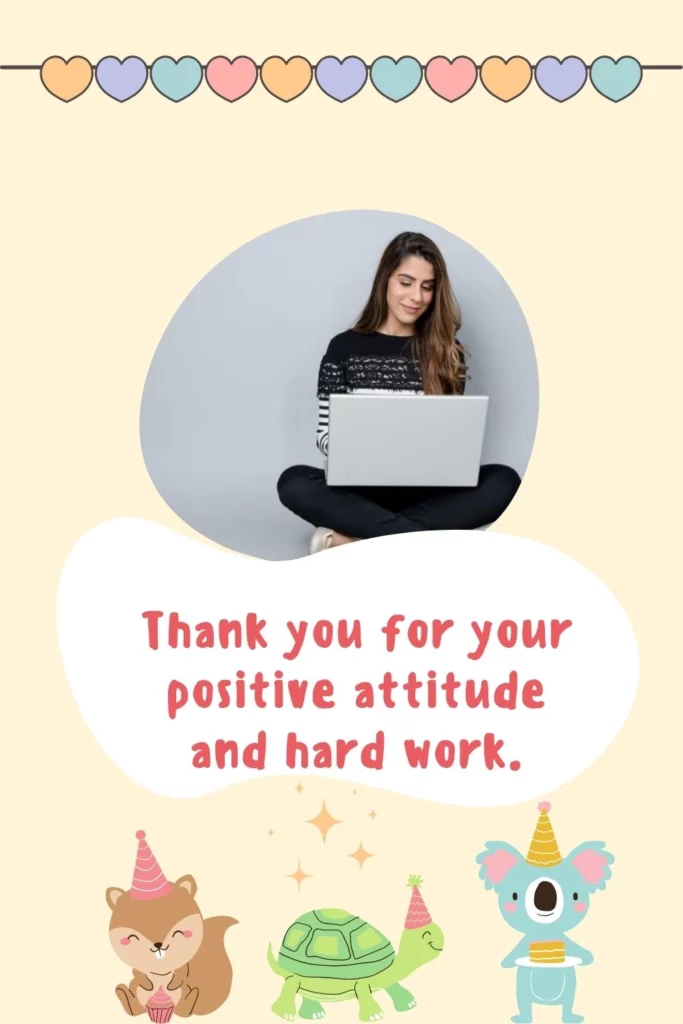 Success never comes in a day; it comes with time and hard work, and you are an example of that.
Thank you for growing with us (best if accompanied by a gift of an office plant).
Congratulations, you made it another year without getting fired!
With each passing year, you bring creativity and a strong work ethic to the team.
You are a valued part of this team.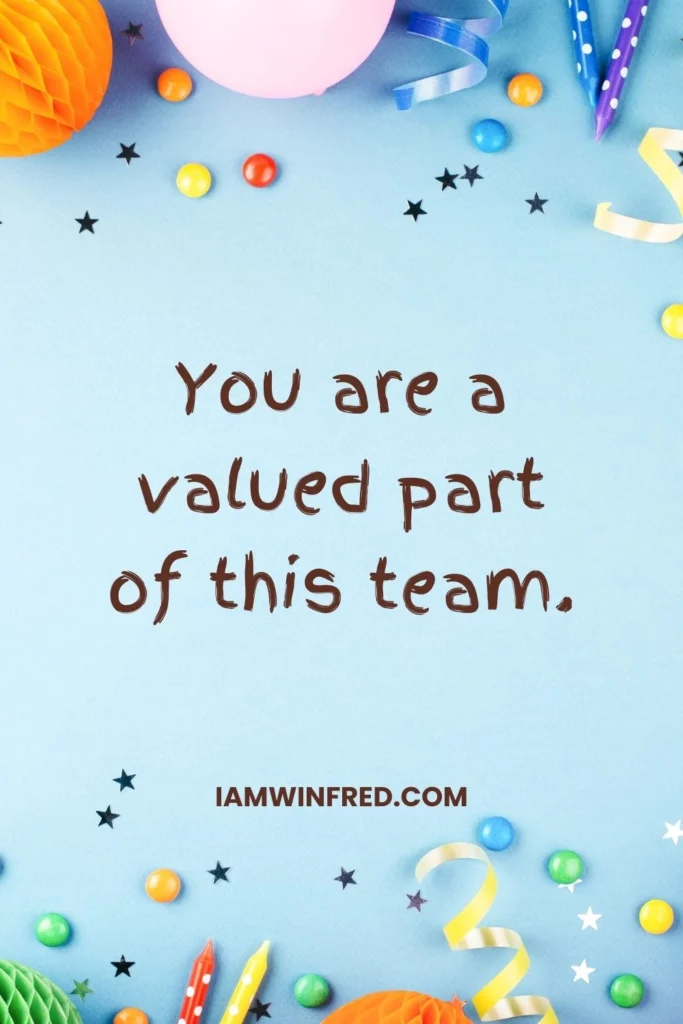 Employees like you are the pride and joy of the company.
Your contributions to the company are greatly appreciated.
Your hard work and creativity are an inspiration to us all.
Congratulations on another successful year of service.
I wish you continued success in your career.
With a team member like you, it's easier for the company to achieve its goals, thank you.
Thank you for your efforts and creativity.
Wishing you many years of success and innovation.
Your creativity and vision are exemplary.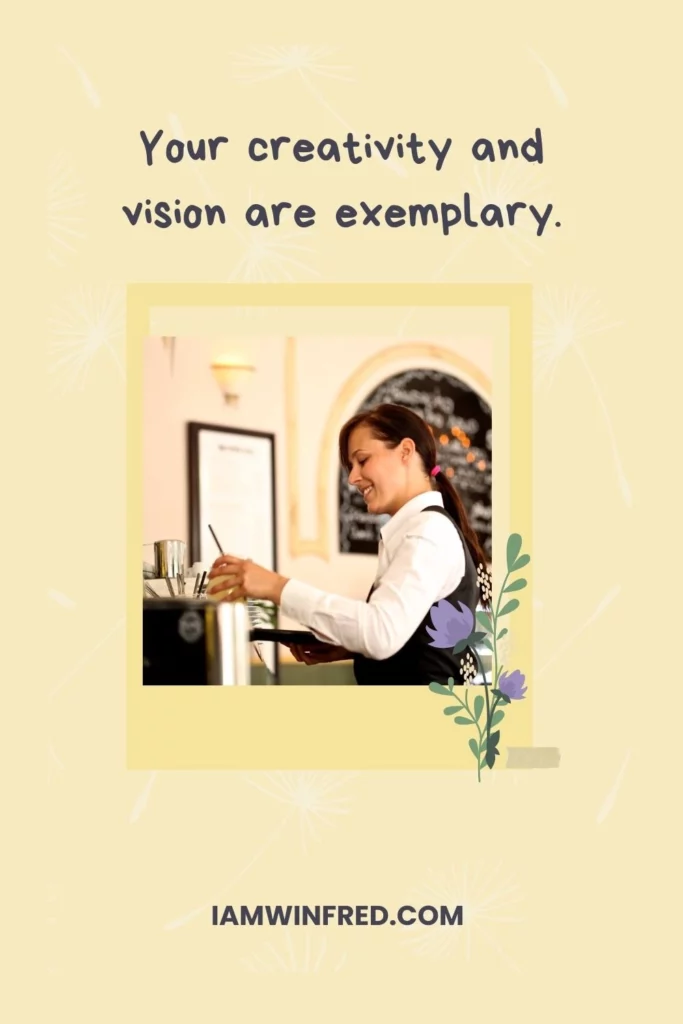 Thank you for sticking around this place with me.
Wishing you all the best in the years ahead."
Congratulations on your work anniversary.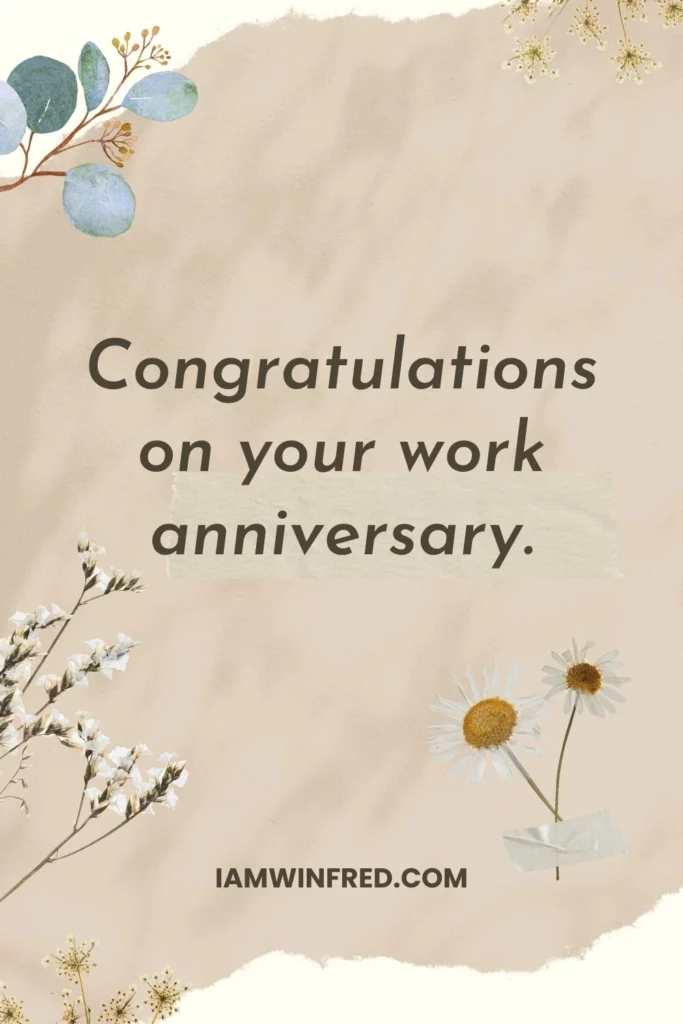 Keep up the good work! Here's to many years to come.
We are proud to have you with us.
Thank you for being a sensible and responsible staff member.
You bring professionalism, dedication, and passion to this organization.
Anniversary Quotes For Husband
We may not have it all together but, together we have it all.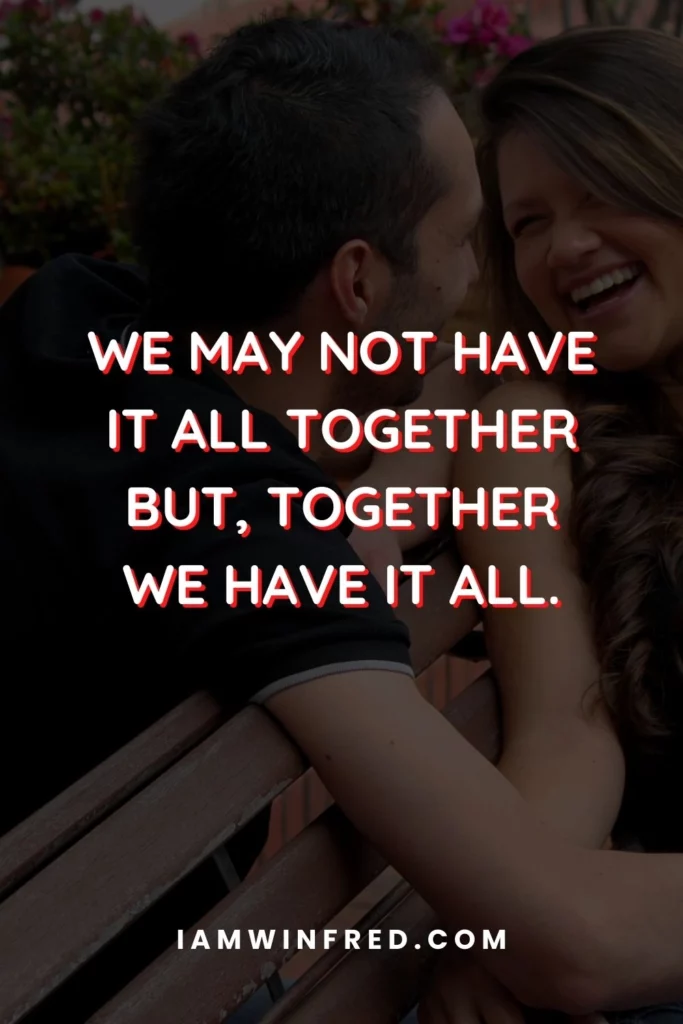 Thank you for being you. For sharing your love with me. For inspiring me to accept myself. For helping me see the unique beauty in imperfection. For showing me that love is something you do; something not to just be said, but also to be shown.
I still get butterflies even though I've seen you a hundred times.
Our anniversary celebration does not have the colorfulness of piñatas, grandeur of fireworks or the thump of loud music. But it has the colorfulness of our memories, grandeur of our love and thump of our hearts beating for each other forever.
He's more myself than I am. Whatever our souls are made of, his and mine are the same.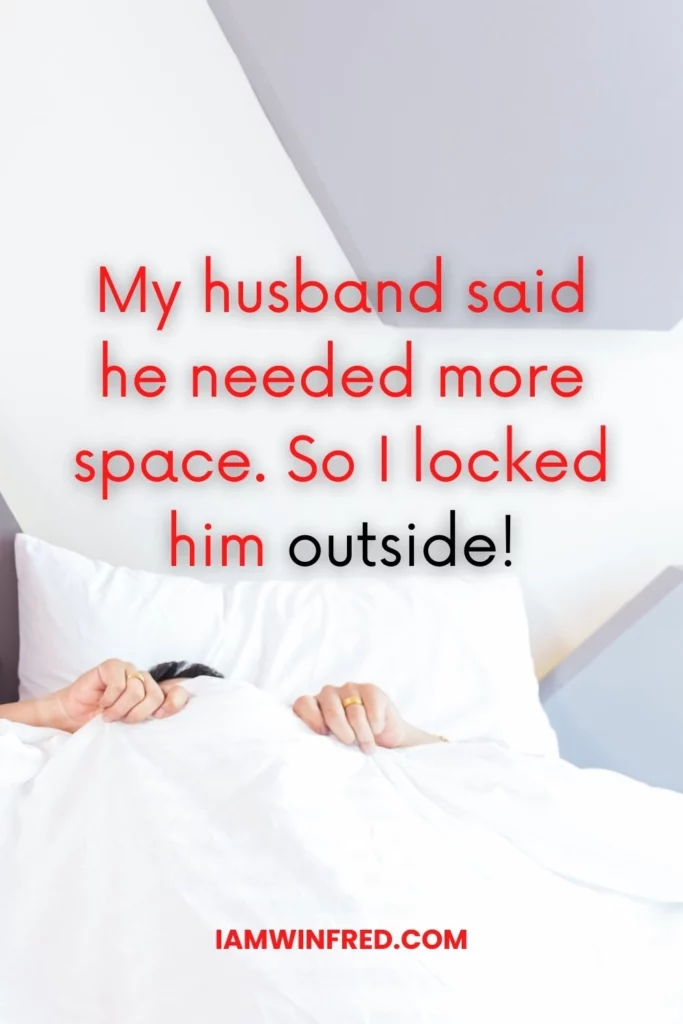 My husband said he needed more space. So I locked him outside!
A strong marriage rarely has two strong people at the same time. It is a husband and wife who take turns being strong for each other when the other feels weak.
Strike an average between what a woman thinks of her husband a month before she marries him and what she thinks of him a year afterward, and you will have the truth about him.
The most wonderful thing I decided to do was to share my life and heart with you.
Once upon a time I became yours & you became mine. And we'll stay together through both the tears & the laughter. Because that's what they call happily ever after.
Anniversary Quotes For Wife
Here's raising a toast to 365 days of pure happiness, bliss, joy, love, cuddles, and fun. Here's to history repeating itself in the years to come!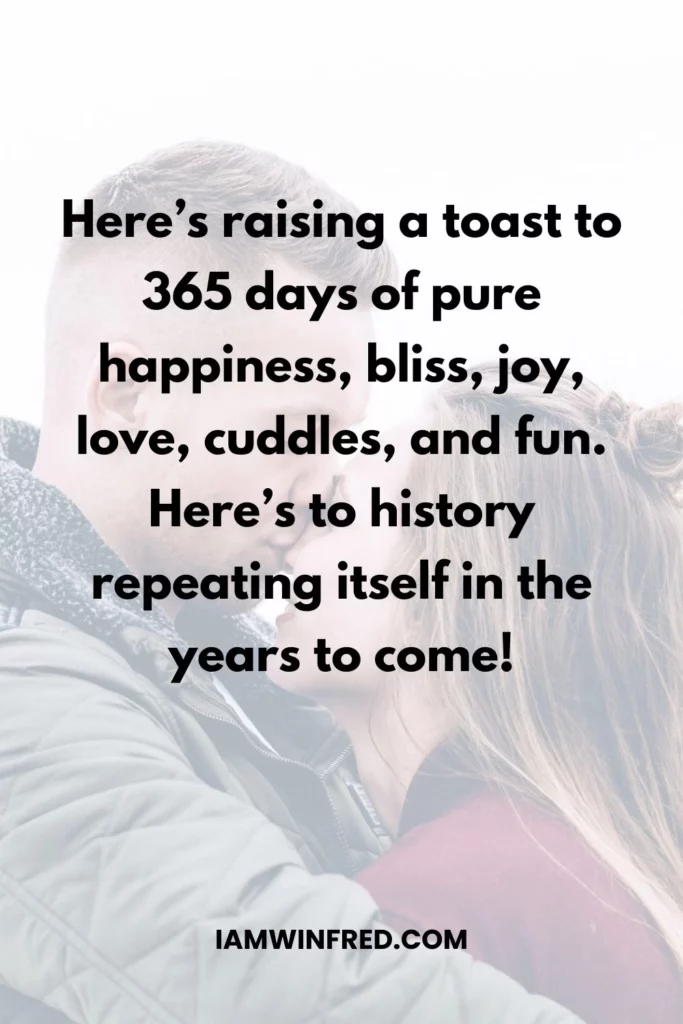 There is no such cozy combination as man and wife.
Let's top off the first 12 months of a wonderful marriage by celebrating our first anniversary. I love you a lot, and, if the first year is anything to go by, our lives are going to be one big celebration of love and romance.
Just like wine tastes better with age, the love that binds our relationship is going to grow deeper and deeper as the years pass by. Here's a toast to a beautiful marriage and a beautiful wife.
It's been a year since our wedding, but it feels like we got married just yesterday. I'm glad I made you mine forever. Happy first anniversary!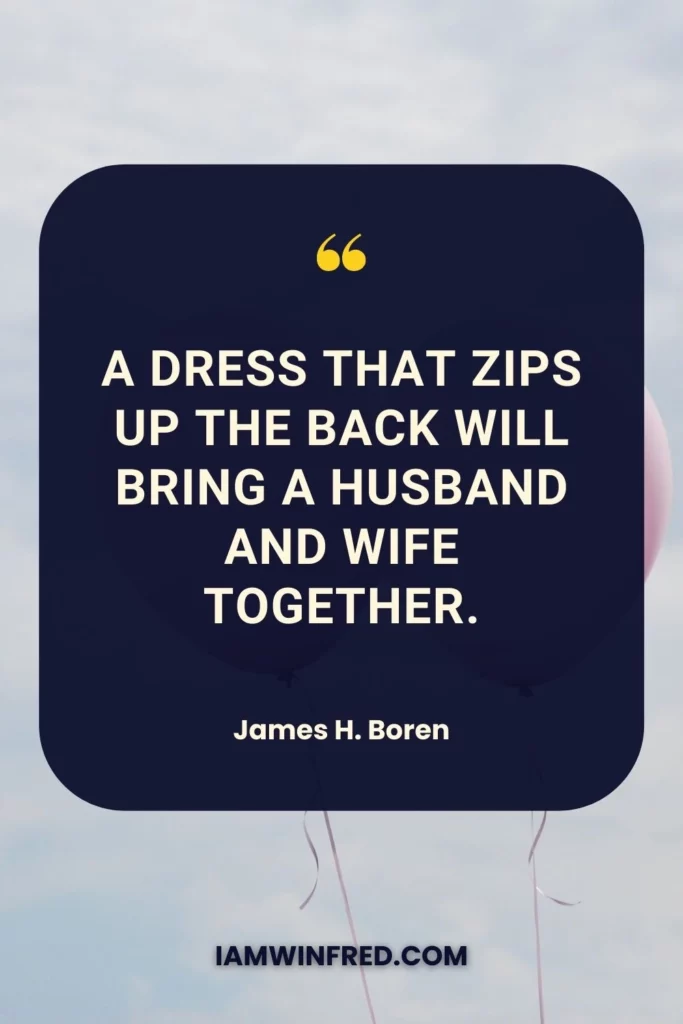 A dress that zips up the back will bring a husband and wife together.
Sharing the good times, bearing the hard times, trusting in love to show us the way. Laughing and living, trusting, forgiving, together forever, side by side, day by day.
If you have brought so much sweetness and love into my life in the very first year of our marriage, I wonder much sweeter the rest of my life is going to become. I love you.
To my wonderful husband who has shown me what love really is. Who are the reason for my happy days and the comfort in my sad ones? Who cheers my successes and encourages me in failures. I am so proud to be your wife. Love you. Happy anniversary.
I prefer, where love's concerned, nonspecific anniversaries that can be celebrated every day.
Grow old with me, the best is yet to be.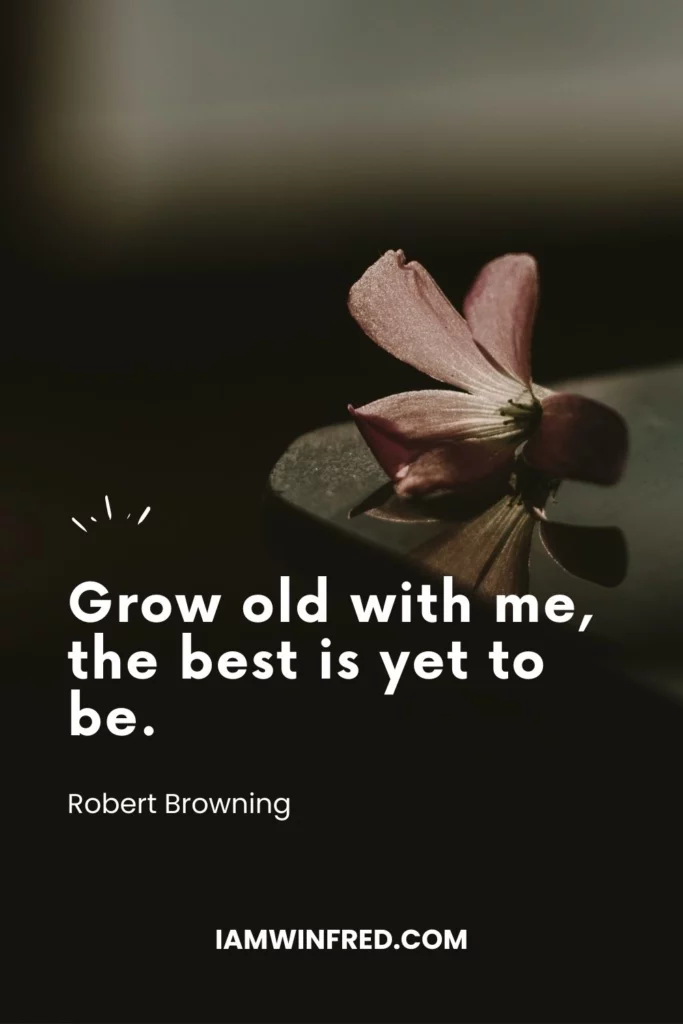 They say that the first year of marriage is a sign of how the couple's remaining life will be. It looks like we're in for a blissful, exciting, and romantic time for the rest of our days!
Decades later, we're going to remember this day when we raised a toast to a beautiful life ahead. And we're going to pat ourselves on the back for being one of the happiest married couples ever! Happy first anniversary, honey.
Even after one whole year of getting married, I still think that I'm dreaming. How else could I have managed to find a wife as beautiful as you?
You are the light that wakes me in the morning, guides me through the day, and watches over me at night. Thank you for brightening my life.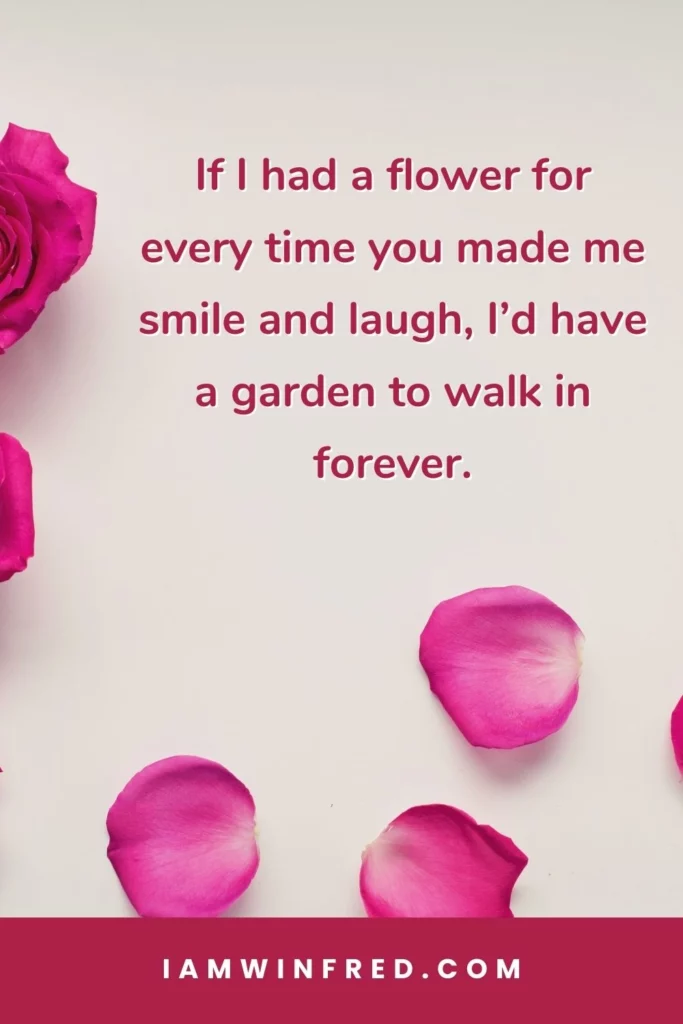 If I had a flower for every time you made me smile and laugh, I'd have a garden to walk in forever.
The first year of being married to you has been magical. Every single day, I couldn't believe that I was waking up next to the most beautiful woman in the world. I better get used to that, eh? Happy first anniversary, sweetheart.
Anniversary Quotes For Couples
Forever is a long time, but I wouldn't mind spending it by your side.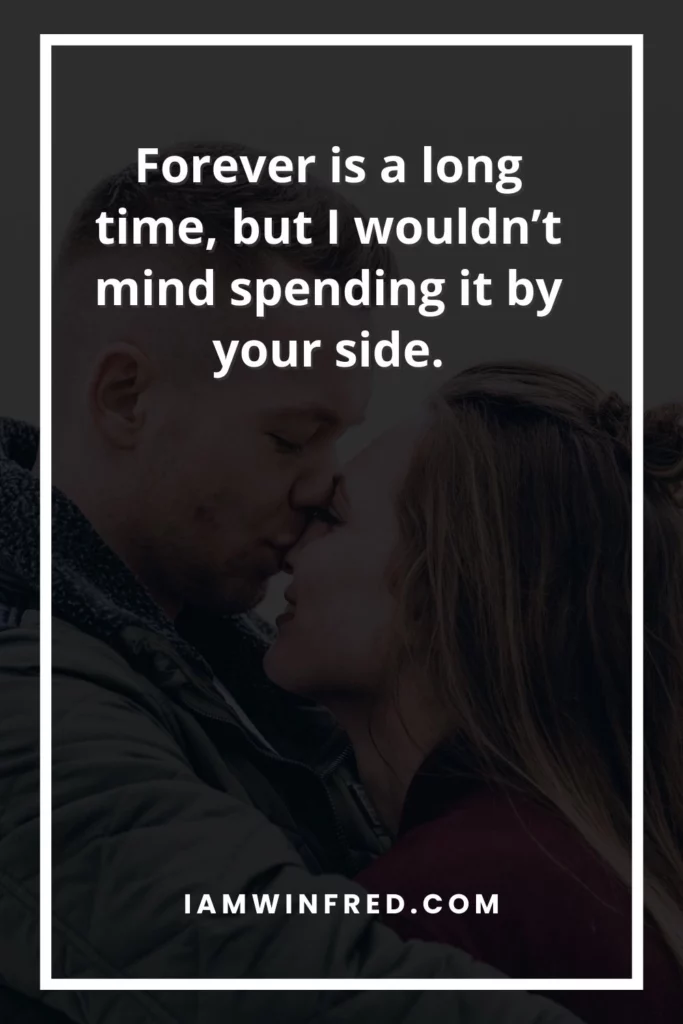 The couples that are "meant to be" are the ones who go through everything that is meant to tear them apart and come out even stronger than they were before.
Love is not about how many days, months, or years you have been together. Love is about how much you love each other every single day.
We're all a little weird. And life is a little weird. And when we find someone whose weirdness is compatible with ours, we join up with them and fall into mutually satisfying weirdness — and call it love — true love.
Love grows more tremendously full, swift, poignant, as the years, multiply.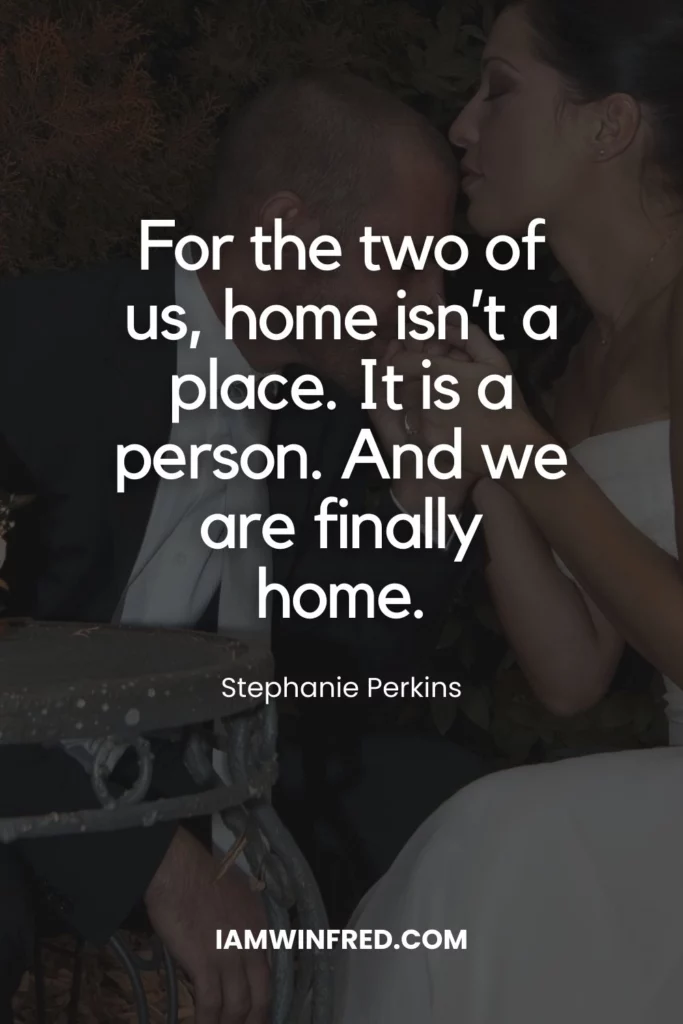 For the two of us, home isn't a place. It is a person. And we are finally home.
A good marriage is like a casserole—only those responsible for it really know what goes in it.
Chains do not hold a marriage together. It is threaded, hundreds of tiny threads, which sew people together through the years.
Our anniversary is just a momentary celebration, but our marriage is a timeless one.
When we get to the end of our lives together, the house we had, the cars we drove, the things we possessed won't matter. What will matter, is that I had you, and you had me.
One thing you learn in a long marriage is how many sneezes to wait before saying, "Bless you.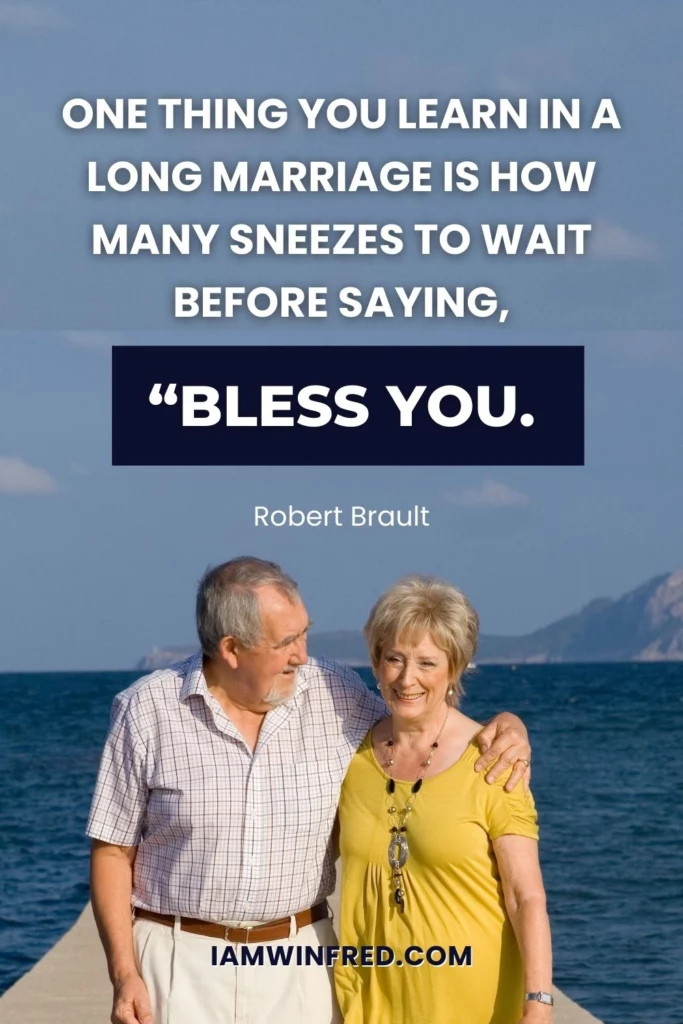 No words can express the love I have for you. I am so thankful for having you as my life partner.
Happiness and pain and sorrow Were our portions through the years That we two have lived together, But love helped to dry all tears. And my heart gives me this message, Knowing all that I know now, If the clock could be turned backward, I'd still take that holy vow.
Forever is a measure of time used by people who share an ordinary love. Our extraordinary love is immeasurable … for us, forever just won't do.
Married life teaches one invaluable lesson: to think of things far enough ahead not to say them.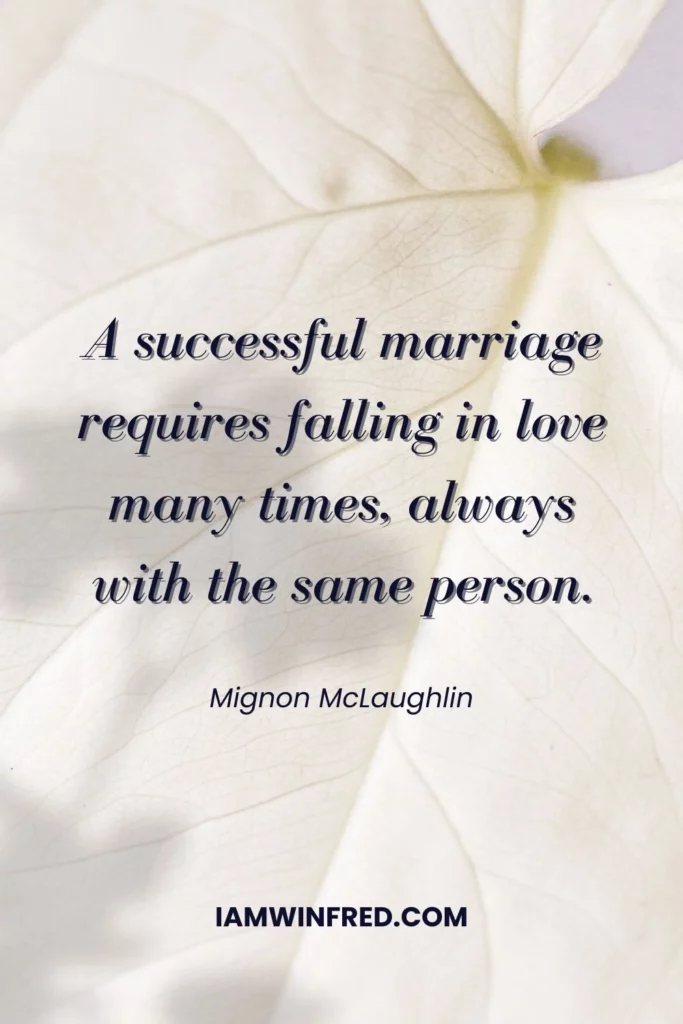 A successful marriage requires falling in love many times, always with the same person.
The arms of love encompass you with your present, your past, your future, the arms of love gather you together.
As we grow older together, As we continue to change with age, There is one thing that will never change … I will always keep falling in love with you.
Anniversary Quotes For Him
I saw that you were perfect, and so I loved you. Then I saw that you were not perfect and I loved you even more.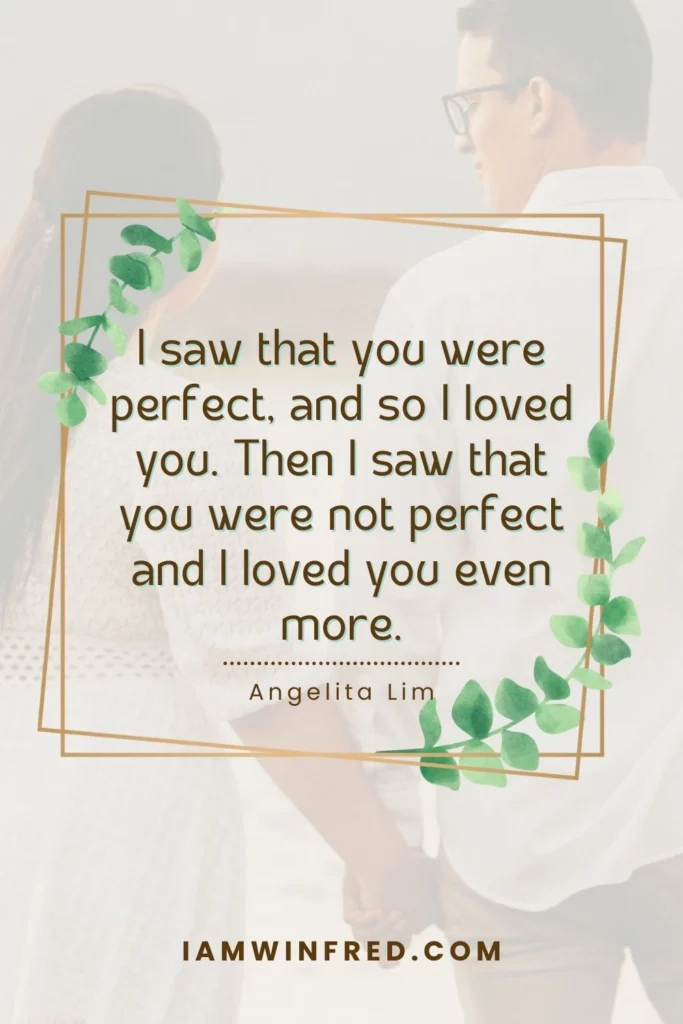 A man reserves his true and deepest love not for the species of woman in whose company he finds himself electrified and enkindled, but for that one in whose company he may feel tenderly drowsy.
My heart is totally filled with things that words alone can't say. This comes especially for you with all my love today.
There is no mystery — that's the beauty of it. We are entirely explicable to each other, and yet we stay. What a miracle that is.
I could not tell you if I loved you the first moment I saw you, or if it was the second or third or fourth. But I remember the first moment I looked at you walking toward me and realized that somehow the rest of the world seemed to vanish when I was with you.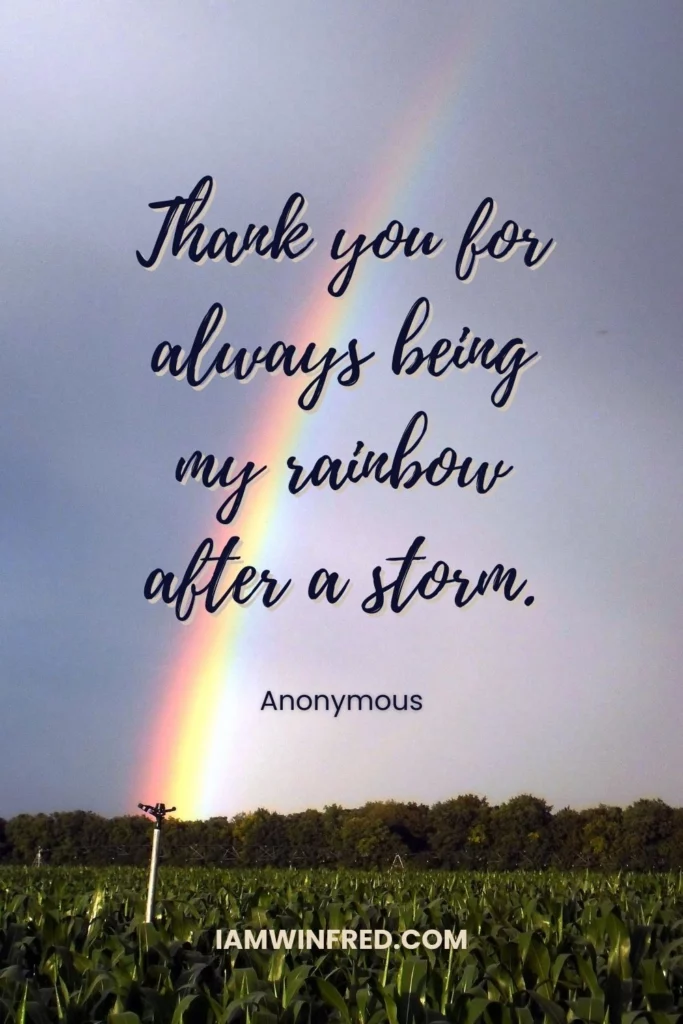 Thank you for always being my rainbow after a storm.
Cause all of me loves all of you, loves your curves and all your edges, all your perfect imperfections. Give your all to me, I'll give my all to you. You're my end and my beginning, even when I lose I'm winning.
I ask you to pass through life at my side—to be my second self, and best earthly companion.
For you see, each day I love you more Today more than yesterday and less than tomorrow.
I didn't think it was possible, but I love you more and more with each passing year. Here's to another year filled with love
Anniversary Quotes For Her
Here's my love, take it. Here's my soul, use it. Here's my heart, don't break it. Here's my hand, hold it and together we will make it forever.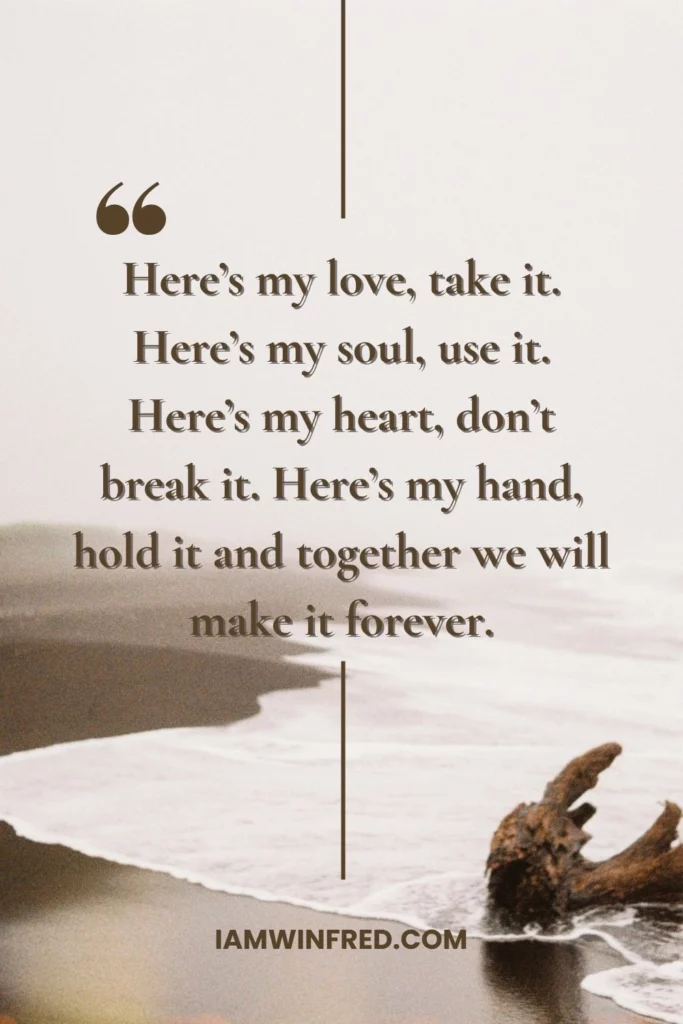 You are the finest, loveliest, tenderest, and most beautiful person I have ever known and even that is an understatement.
I love you the more in that I believe you had liked me for my own sake and for nothing else.
I don't call you handsome, sir, though I love you most dearly: far too dearly to flatter you. Don't flatter me.
I never loved you any more than I do, right this second. And I'll never love you any less than I do, right this second.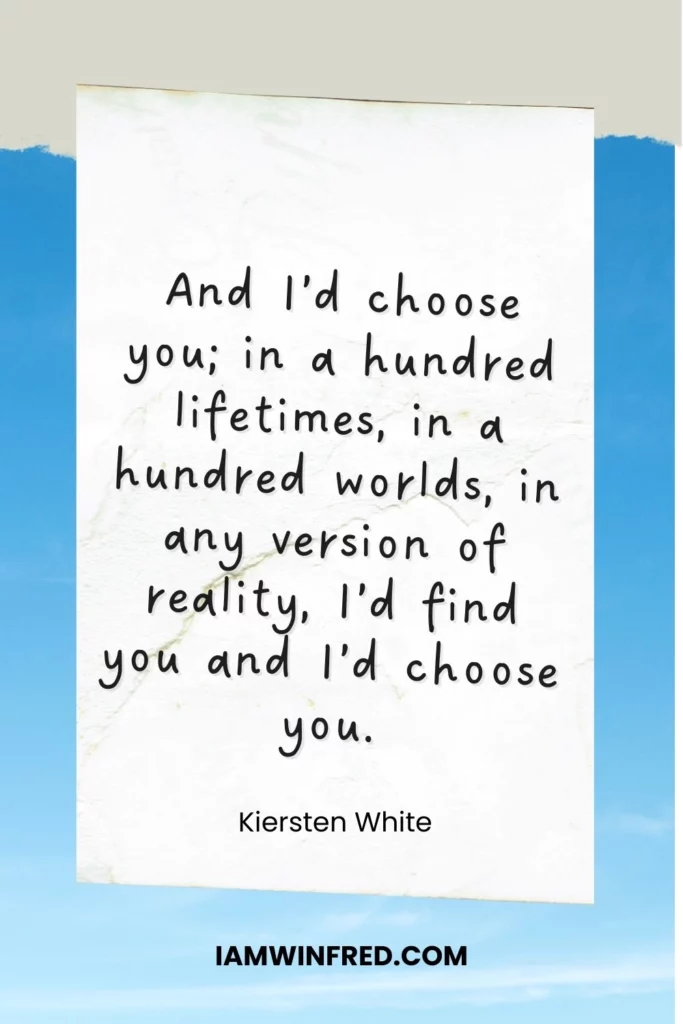 And I'd choose you; in a hundred lifetimes, in a hundred worlds, in any version of reality, I'd find you and I'd choose you.
You have made me a complete person. You are everything to me. And I cannot think of living life without you. And I love you forever.
I'm in love with you, and I'm not in the business of denying myself the simple pleasure of saying true things.
I love you much most beautiful darling more than anyone on the earth and I like you better than everything in the sky.
When I tell you I love you, I don't say it out of habit or just to make conversation. I say it to remind you that you're the best thing that ever happened to me.
Better than I was, more than I am. And all this happened by taking your hand.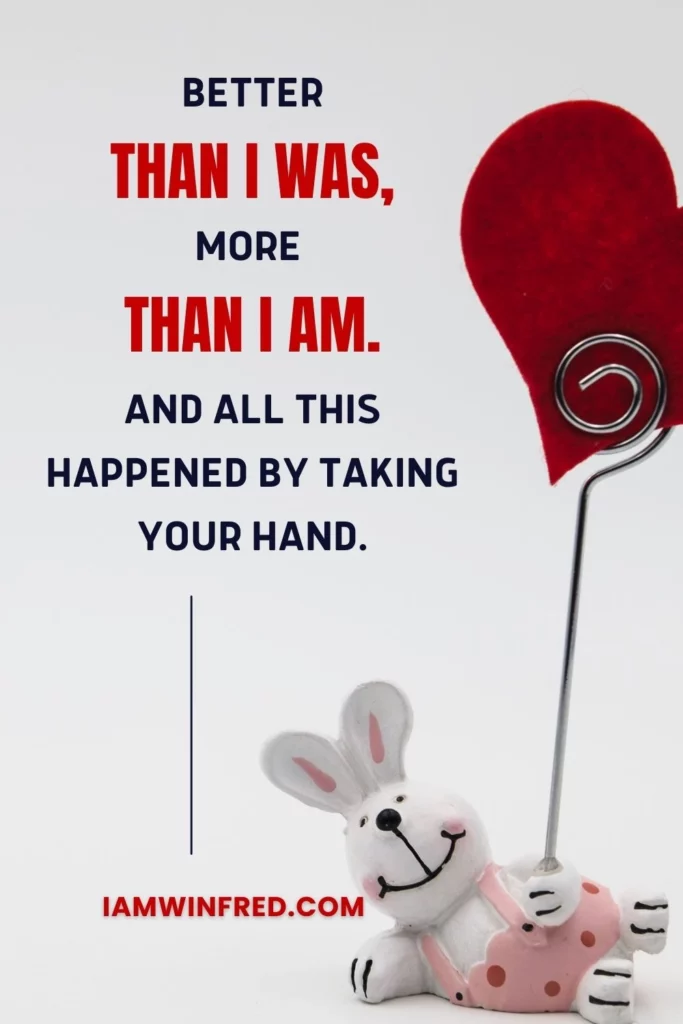 For it was not into my ear you whispered, but into my heart. It was not my lips you kissed, but my soul.
I trust you: That's huge. That's the truth. That's real love. Everyone uses 'I love you' so loosely.
You are the finest, loveliest, tenderest, and most beautiful person I have ever known – and even that is an understatement.
I love you without knowing how, or when, or from where. I love you straightforwardly, without complexities or pride; so I love you because I know no other way.
Anniversary Quotes For Friends
Meeting you was fate, becoming your friend was a choice, but falling in love with you I had no control over.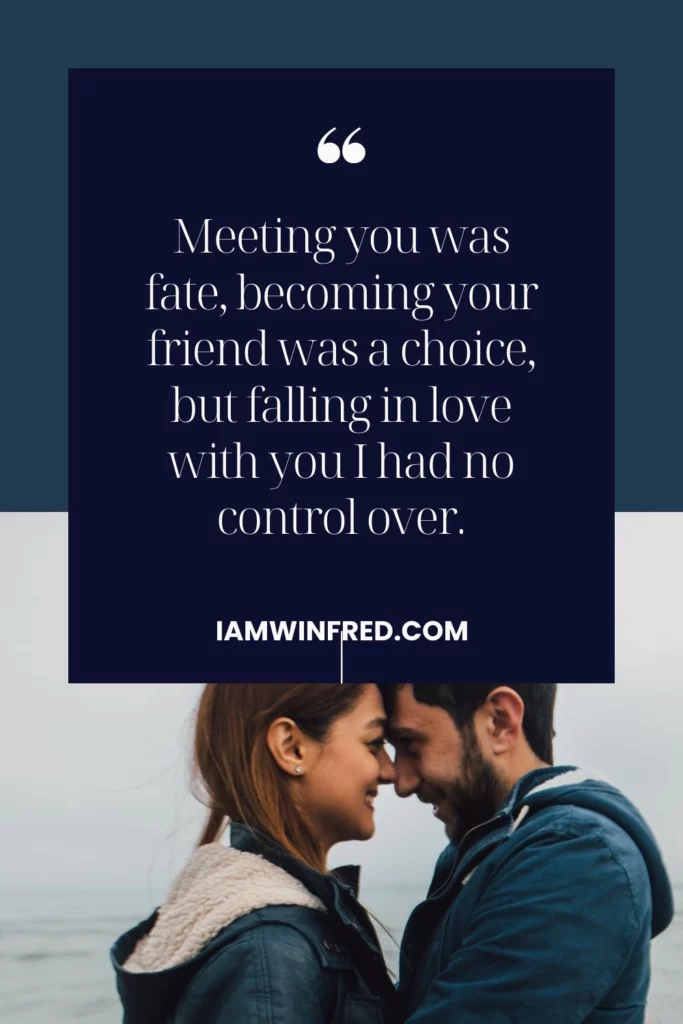 You're my love, my friend, my sweetheart, too. My life, my all, my dream come true. So glad I fell in love with you!
I remember when you thought it is impossible to be in love, you both were so broken, but now, look at you … years together, I'm so proud of you, you deserve to be happy!
There is no more lovely, friendly and charming relationship, communion or company than a good marriage.
You truly deserve to be happy, and to make it this long, I'm so proud of you, and I hope you go a long way together, it's been … years now. Make the next ones even more special than the ones which have passed, happy anniversary!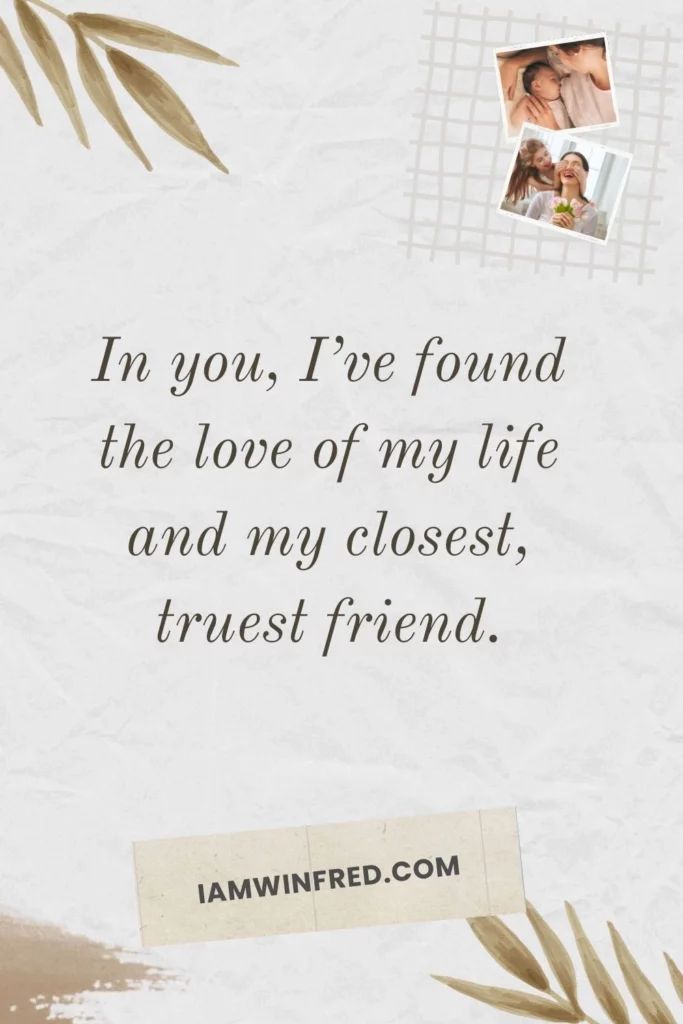 In you, I've found the love of my life and my closest, truest friend.
Happy friendship anniversary, dear. May our bond grow stronger than ever in the upcoming year.
Thank you for making me smile even on times I thought I could never smile. Happy friendship anniversary. You are my euphoria, I love you so much.
I never imagined that I would have a friend in my life who would be no less than my family, but here you are! Happy Friendship Anniversary!
Dear friend, Happy Friendship Anniversary! Thank you for always reaching out to me with your kindness and love. Cheers to our precious bond
Anniversary Quotes For Parents
The greatest happiness of life is the conviction that we are loved; loved for ourselves, or rather, loved in spite of ourselves.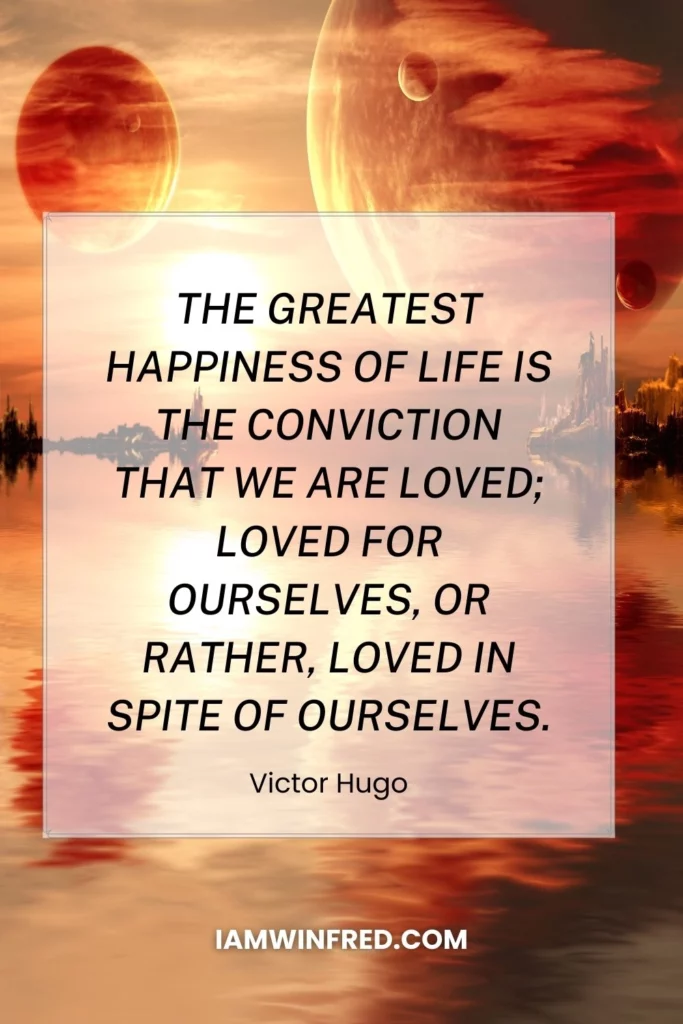 You are the parents that all kids hope to have, you are the couple that all lovers hope to be and you both are the pillars of support that every family wishes it had. Happy anniversary to the best parents ever.
All, everything that I understand, I understand only because I love.
Mom and Dad, I cannot begin to describe how blessed I am to have amazing parents in my life. Seeing true love through you both makes my heart happy. As your daughter/son I see perfection in both of you. I love you.
Another year to create precious memories together. Another year to discover new things to enjoy about each other. Another year to strengthen a marriage that defines forever. Happy anniversary!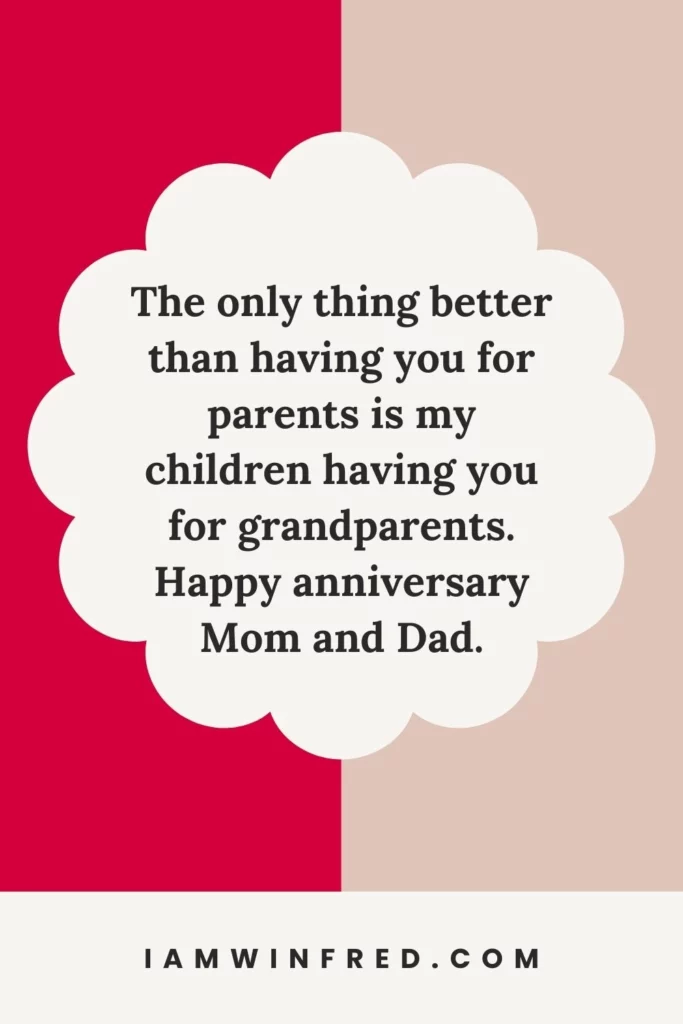 The only thing better than having you for parents is my children having you for grandparents. Happy anniversary Mom and Dad.
You don't marry someone you can live with. You marry the person who you cannot live without.
Because of you both, the world knows that truth and love exist. Keep these beliefs alive and cherish one another. Happy anniversary, Mom and Dad!
You two are a living example of how a couple can be committed to their love and nurture a family's growth year after year. Happy wedding anniversary to you!
The best love is the kind that awakens the soul; that makes us reach for more, that plants the fire in our hearts and brings peace to our minds.
Anniversary Quotes For Boyfriend
My love for you has no depth, its boundaries are ever-expanding. My love and my life with you will be a never-ending story.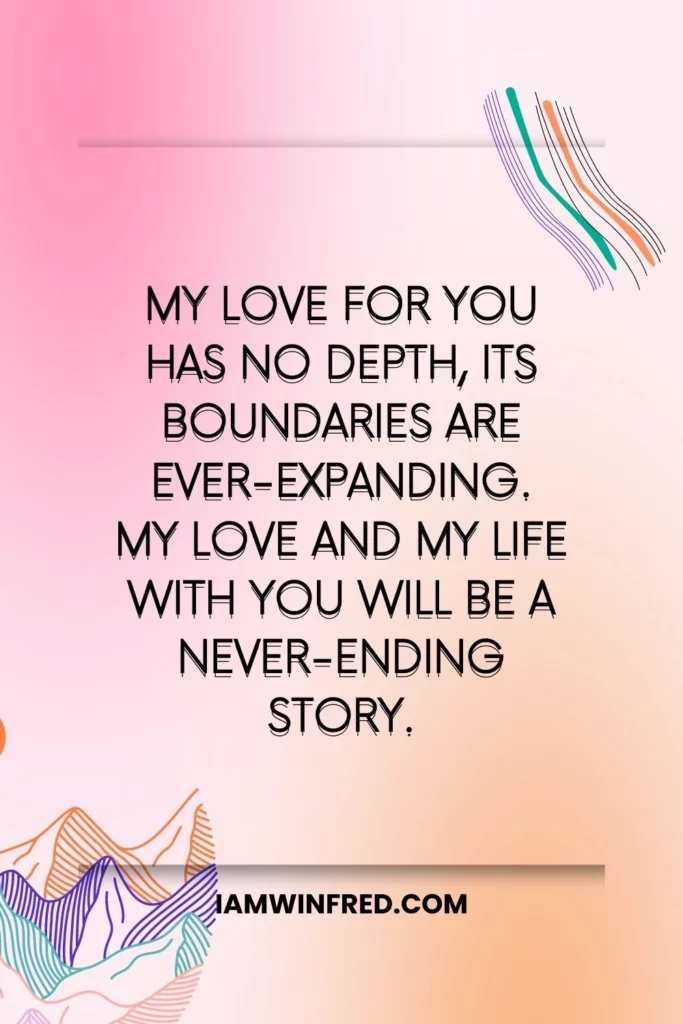 It took me 30 years to figure out what I wanted to do in life. But it's only taken me 12 months to figure out that we're soul mates.
You are pathetic at remembering dates, but I'm not. Exactly one year ago on this day, you leaned in to kiss me goodnight as you dropped me home after our first date. Happy first anniversary, baby!
I dedicate our anniversary to all of our firsts: our first kiss, our first hug, our first midnight cuddle, our first fight, our first threat to breakup, and our first night of making love. May the good times last forever.
I swear I couldn't love you more than I do right now, and yet I know I will tomorrow.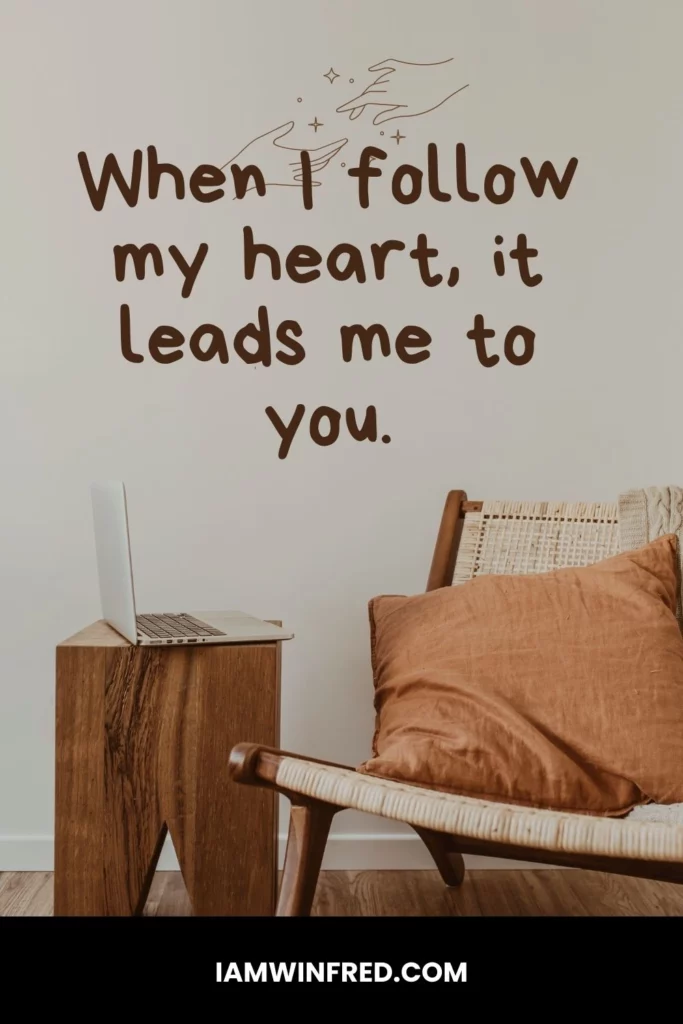 When I follow my heart, it leads me to you.
Words simply cannot tell how much I love you. There aren't enough words in the world to express my feelings for you, so I will just say: I love you.
Although our first date was just 12 months back, I don't remember the details because I was just lost in your eyes and your charming ways.
Can't believe we've been a couple for one year already. With you by my side, life is so beautiful. Love you more than anything else. Kisses!"All guys are the same," I cheekily told you on our first date. Today, I take that back, because you are so special, and, best of all, you are mine!
I don't want to sound cheesy, but I've been getting goose bumps since this morning because it is our one-year anniversary. I need a hug from Mr. Hot himself. xoxo
Anniversary Quotes For Girlfriend
Have I told you that I get butterflies in my stomach every time I see you, even after one year?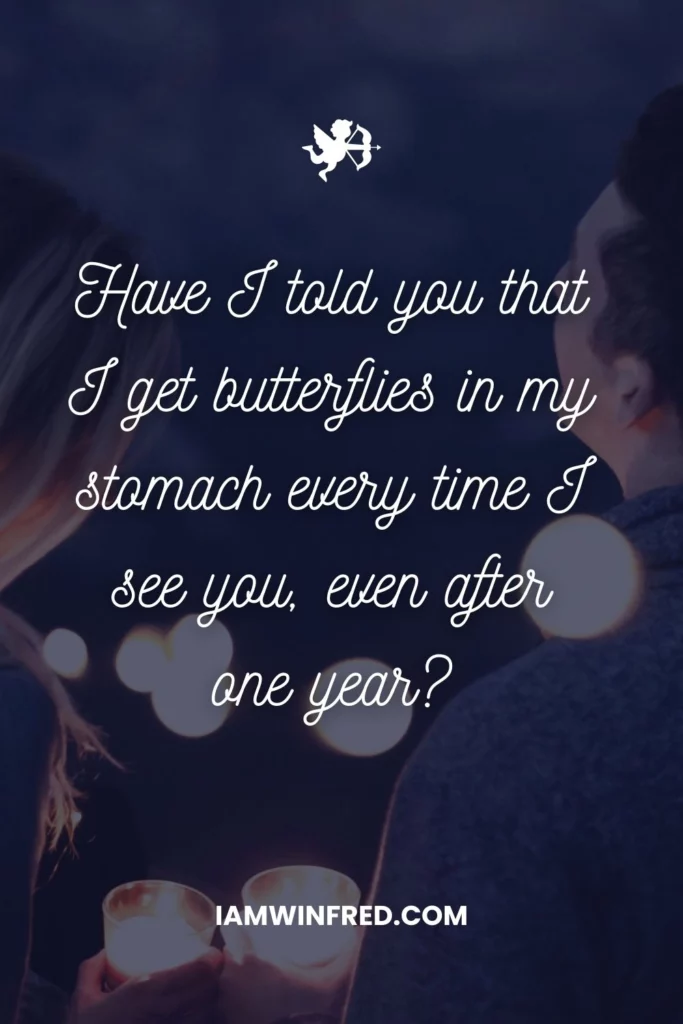 I've booked a table at the best restaurant in town for a romantic dinner for two. After all, the best girlfriend in the world deserves the best. I'm sure you agree!
You've given me 365 days of fun, romance, love, and lust, and I can't wait for more.
Our first anniversary brings back memories of how we used to flirt before we started dating, and it gives me goose bumps. I hope our relationship keeps giving us goose bumps forever!
All my life, I've been free of addictions and bad habits. As we complete one year of a romantic and sexy relationship, I have a confession to make. I'm addicted to your smile, your kisses, your hugs, your touch, your beauty, and everything that makes up your bubbly and cheerful personality. This is one addiction I don't plan on kicking. Happy first anniversary, sweetheart.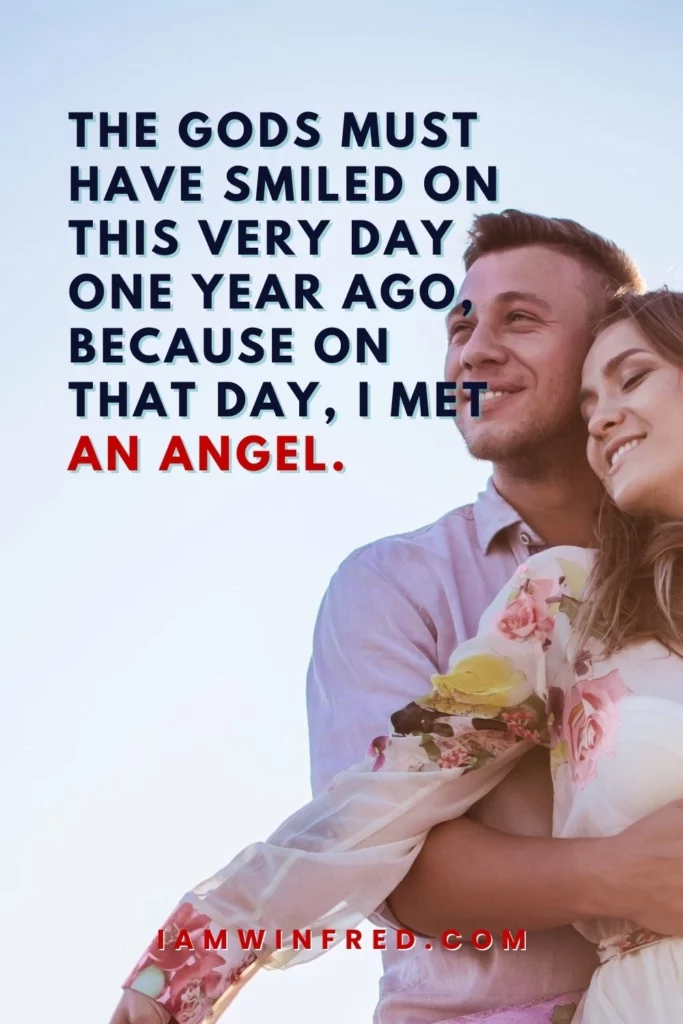 The gods must have smiled on this very day one year ago, because on that day, I met an angel.
The only thing I regret in our relationship is not having asked you out earlier. Happy first anniversary, hotness.
It's been 12 months since we started dating, but your pretty eyes and sexy smile still give me the shivers. Let's celebrate.
I've always seen myself as a tough guy with an emotional quotient of a rock. But all that changed when I met you on this very day one year ago. Now, my heart fills love with every beat, for you and only you.
So, I've been dating the prettiest girl ever for 12 months straight. Am I dreaming or is this real? Happy first anniversary, babe.
The secret of a happy marriage is finding the right person. You know they're right if you love to be with them all the time.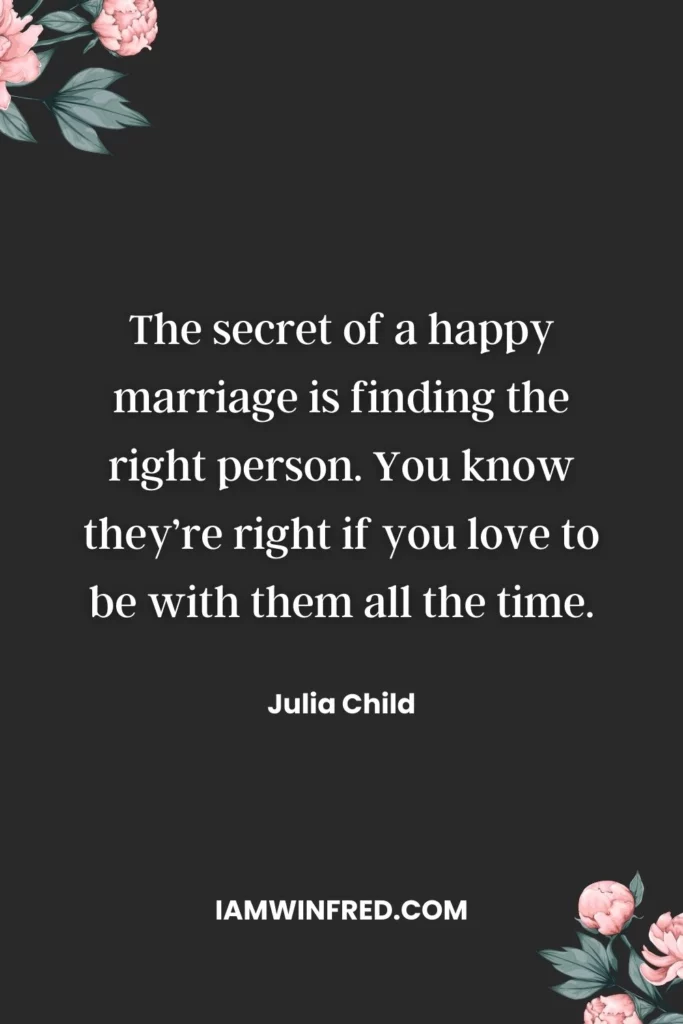 "May you live all the days of your life.
A wedding anniversary is the celebration of love, trust, partnership, tolerance and tenacity. The order varies for any given year.
Yes, it was love at first sight. I feel that after all these years, I have finally found my soul mate.
Chains do not hold a marriage together. It is threads, hundreds of tiny threads, which sew people together through the years.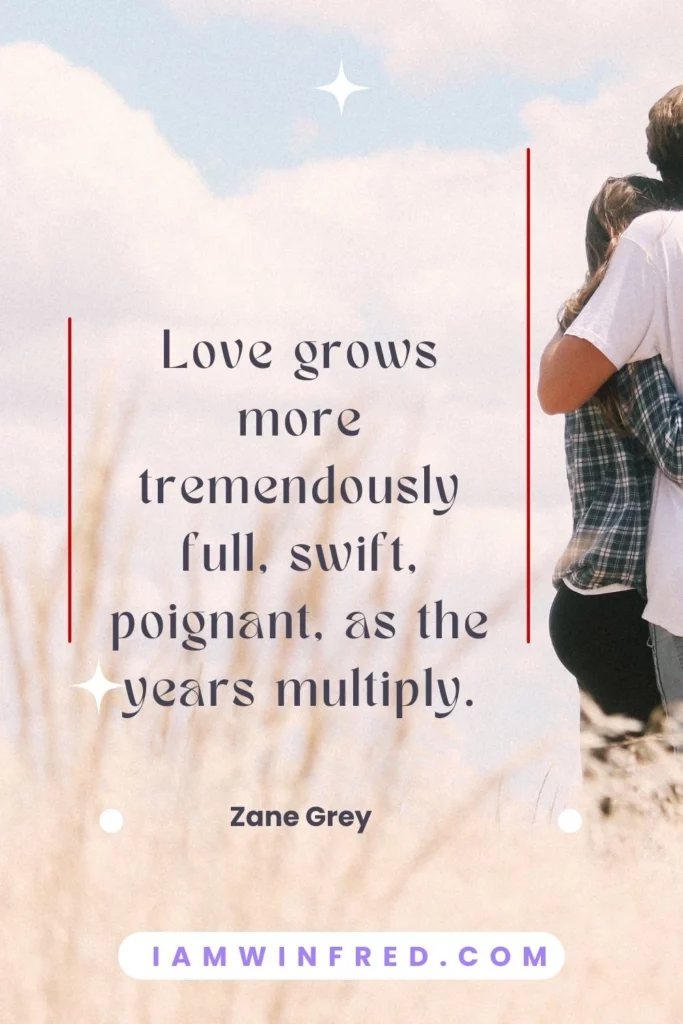 Love grows more tremendously full, swift, poignant, as the years multiply.
We are not the same persons this year as last; nor are those we love. It is a happy chance if we, changing, continue to love a changed person.
Some people ask the secret of our long marriage. We take time to go to a restaurant two times a week. A little candlelight, dinner, soft music and dancing. She goes Tuesdays, I go Fridays.
After 45 years of marriage, when I have an argument with my wife, if we don't agree, we do what she wants. But, when we agree, we do what I want!
Marriage is an alliance entered into by a man who can't sleep with the window shut, and a woman who can't sleep with the window open.
Conclusion
Whether you want to wish your spouse or a favorite pair a happy anniversary, a simple message may go a long way. On your anniversary, you will have the opportunity to express your sentiments and gratitude for everything you've gone through.
Sending a romantic happy anniversary quote to your loved ones will assist in improving your relationship with them, no matter how basic it may appear. Hopefully, the preceding sections will assist you in commemorating one of the most important days of your love life.
Did you like these happy anniversary quotes? Which of the quotes was your favorite? Let us know in the comments section below.